5 easy ways to prepare for winter
Posted on May 24, 2021 in Living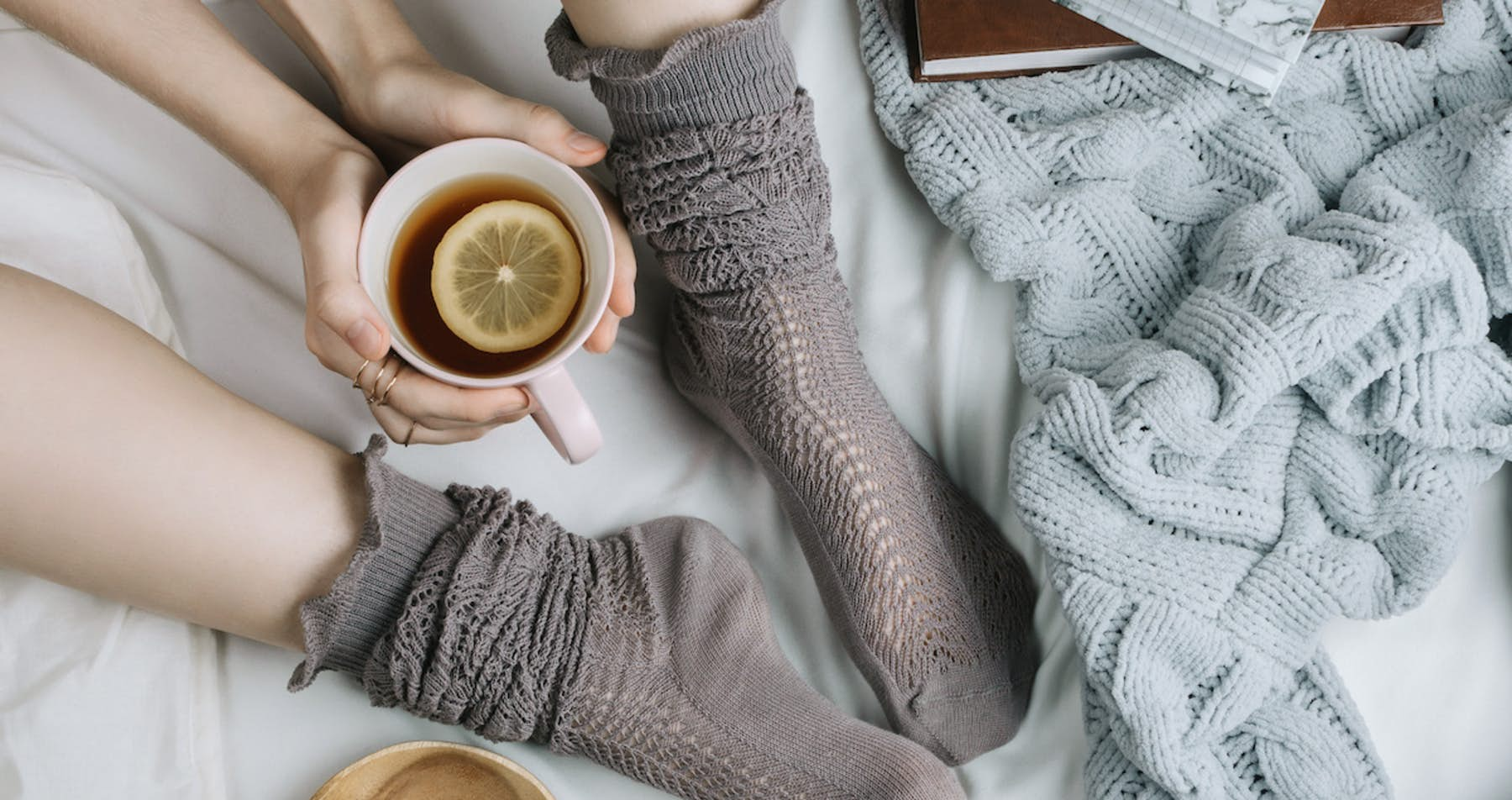 As our lifestyles naturally change with the seasons, so should our homes. With the cooler weather fast approaching, it's time to bring out the winter woollies and start looking forward to cosy nights in. Here are 5 simple tips to make your home as warm and inviting as possible and ward off those winter blues.
1. Change up your colours
In summer, it's common to pare back the décor in your home and use neutral tones and pops of vibrant colour to reflect the season. As winter approaches, it's time to embrace soft and cosy hues like terracotta, olive green, and sandy neutrals, to create an inviting retreat from the cold.
2. Introduce layered textures
Think plush velvet, cosy knitted throws, and warming hints of timber or brass if you're planning on redecorating this winter. Even just a few new cushions can make all the difference when you're trying to create a snug space to cuddle up in.
3. Is your bedding warm enough?
We all know your duvet cover is your best friend in winter so it pays to pick a good one! Whether or not you have carpet and heating will determine the kind of coverage you need. Wool and feather quilts are generally the best options for those seeking maximum warmth, where cotton or microfibre quilts provide lighter insulation.
4. Clean and service your air-conditioning
If you use your air conditioner year-round to heat and cool, it is recommended you service it once a year for peak efficiency, or every second year if you only use it to heat.
You should also clean your air conditioning system's filter or filters every three months. Filters may need more frequent attention if the air conditioner is in constant use, is subjected to dusty conditions, or you have fur-bearing pets in the
5. If you have been thinking of carpet, now might be the time
No one wants to be stepping onto a cold floor as they jump out of bed! If you've been thinking of carpeting your home, or even just the bedrooms, now is the time! Your toes will thank you for it.
You could be cosy all year round in your very own Signature home, take a look through our plan collections to see what might suit your family and lifestyle.
Get in touch