A contemporary barn-style home on the rugged west coast
Posted on June 12, 2023 in Design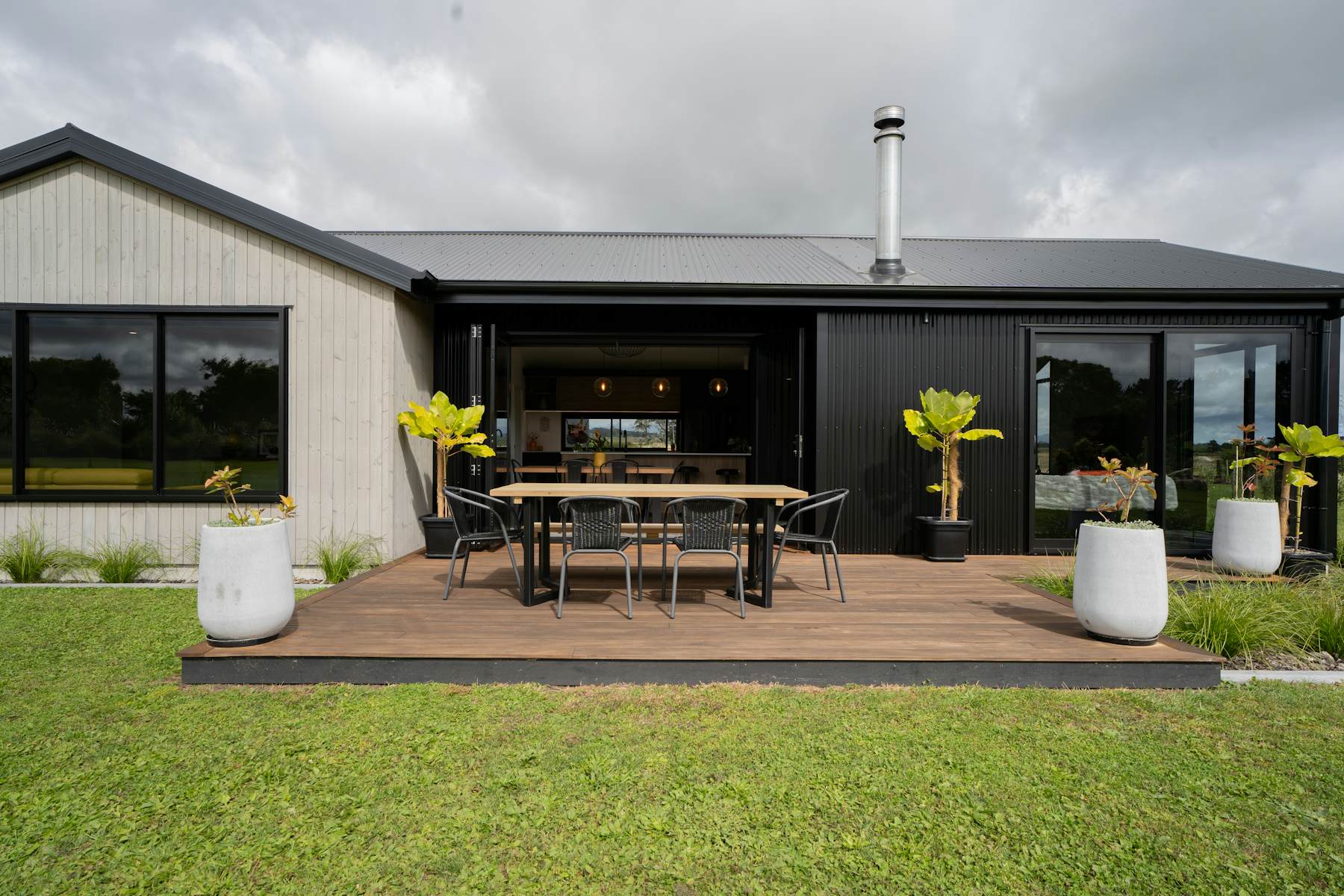 A contemporary barn-style home is a perfect solution for a rural property close to the coast in Taranaki.
Key design elements to a modern barn-style home are achieved with high ceilings, exposed beams, plenty of texture and all the modern conveniences.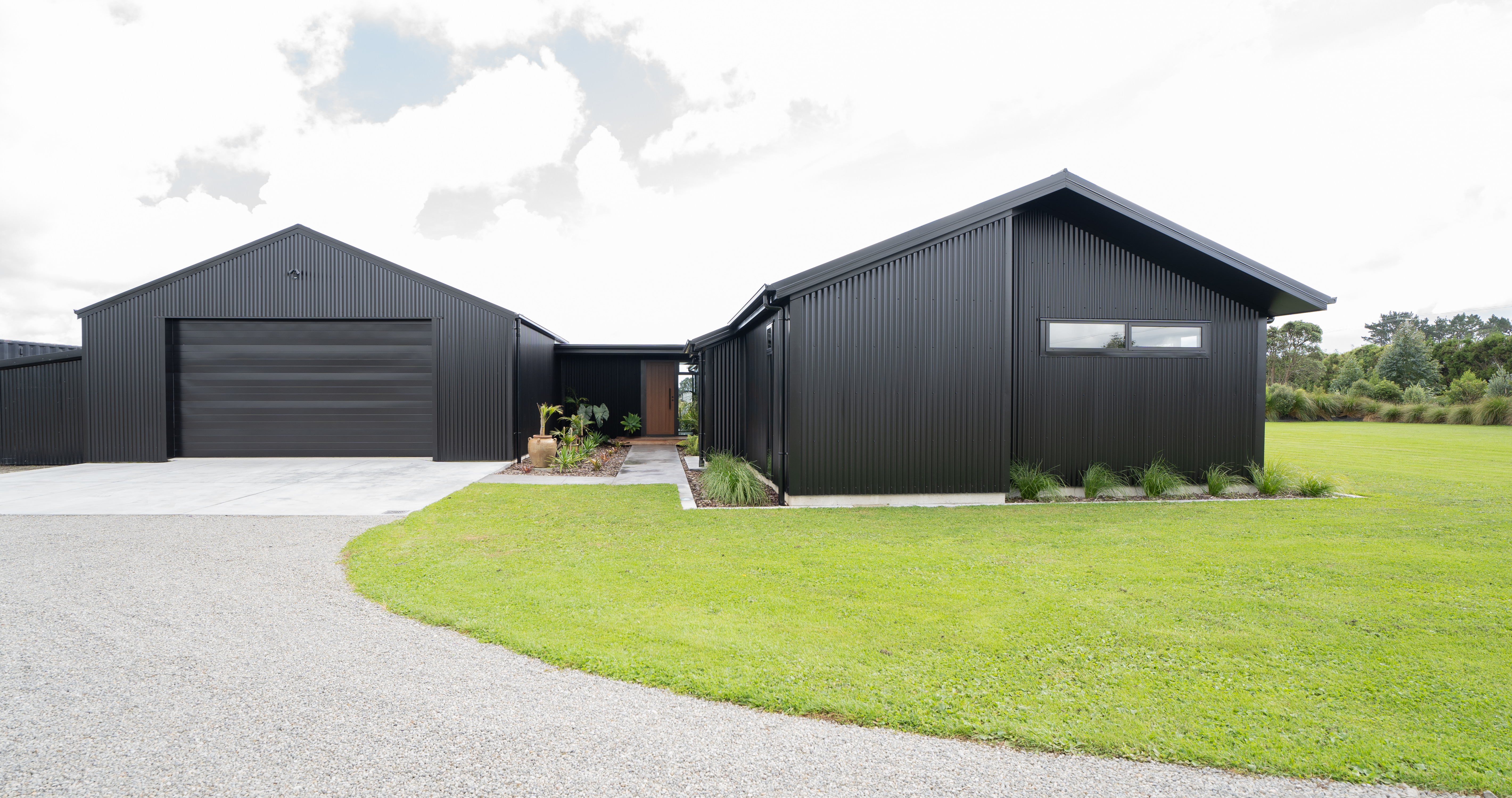 The roof is Colorsteel Endura in Ebony, while the house is clad in Colorsteel Corrugate (also in Ebony) for a durable and timeless look that will withstand all the west coast throws at it.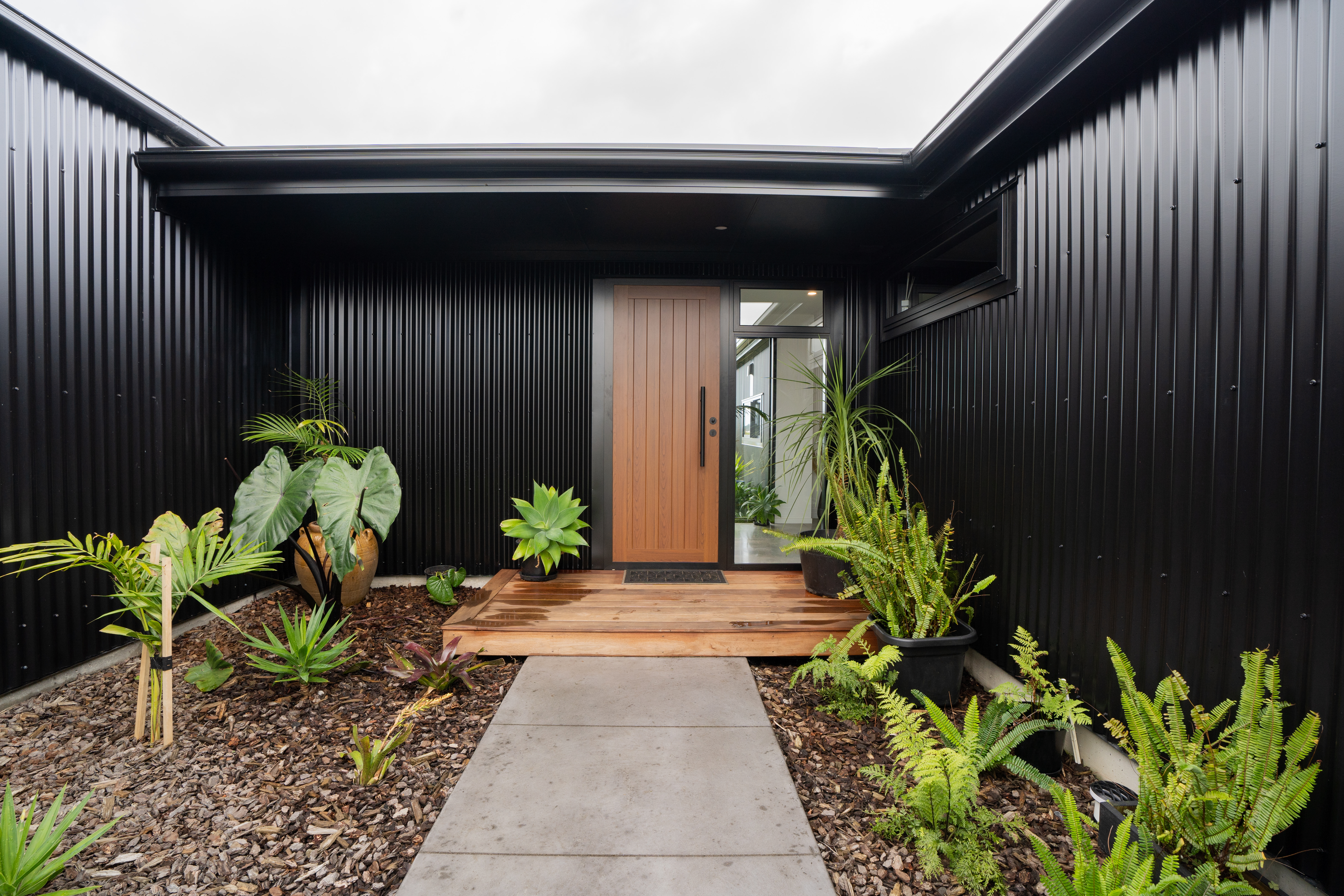 The floorplan cleverly separates social spaces from rest with open-plan living, dining kitchen and separate room at one end of the home. Three bedrooms, including a master suite, study and family bathroom are housed at the opposite end.
Inside, the colour scheme ranges from black to yellow and white with a mass of indoor plants to soften the colour palette.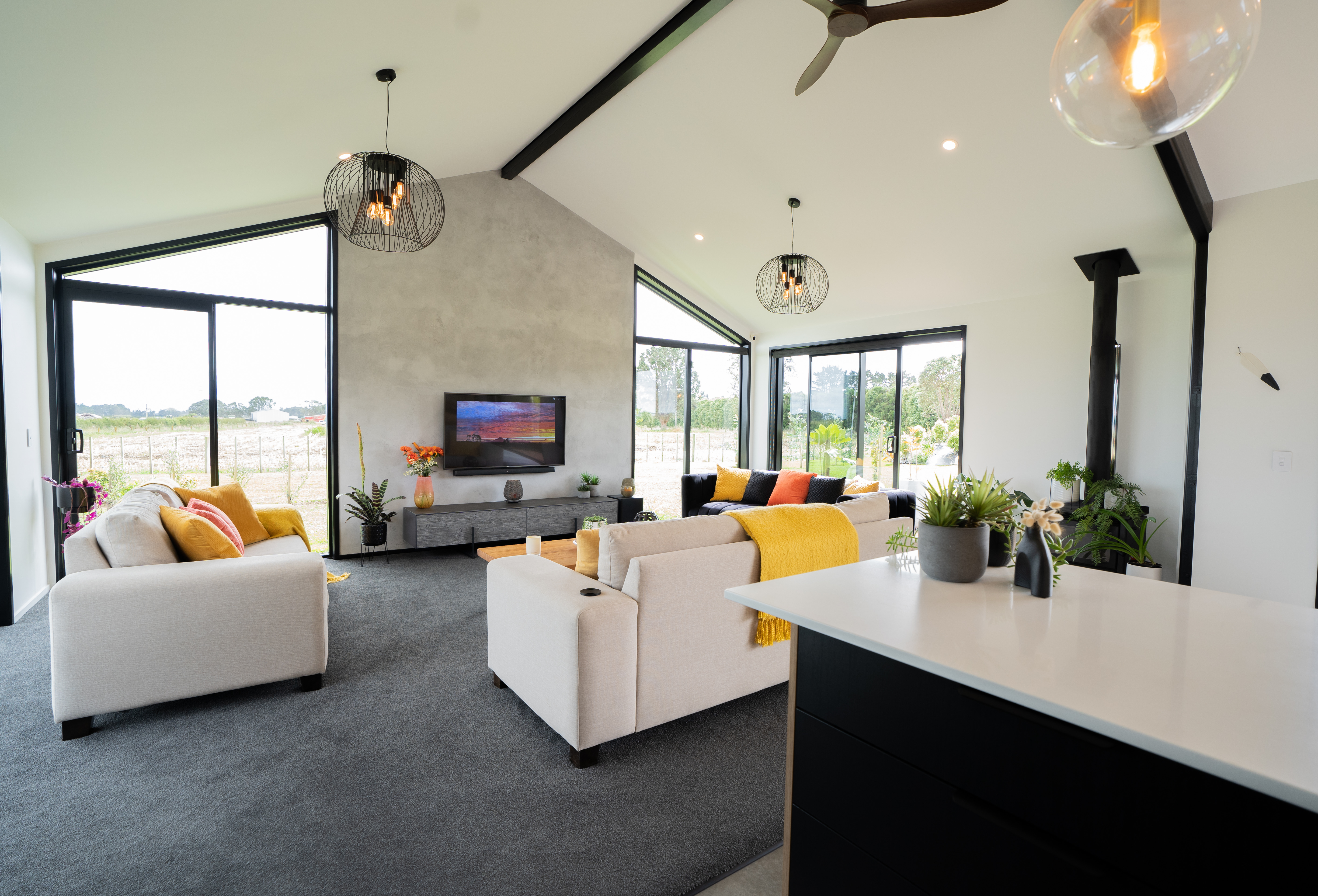 The Metro 'Wee Rad' fireplace keeps the home cosy while enjoying spectacular views through the vast floor-to-ceiling windows.
Dreaming of a new build? Book your no-obligation New Home Workshop here. 
Get in touch