Creating elegant outdoor living spaces: Inspiration for your new home
Posted on August 13, 2023 in Design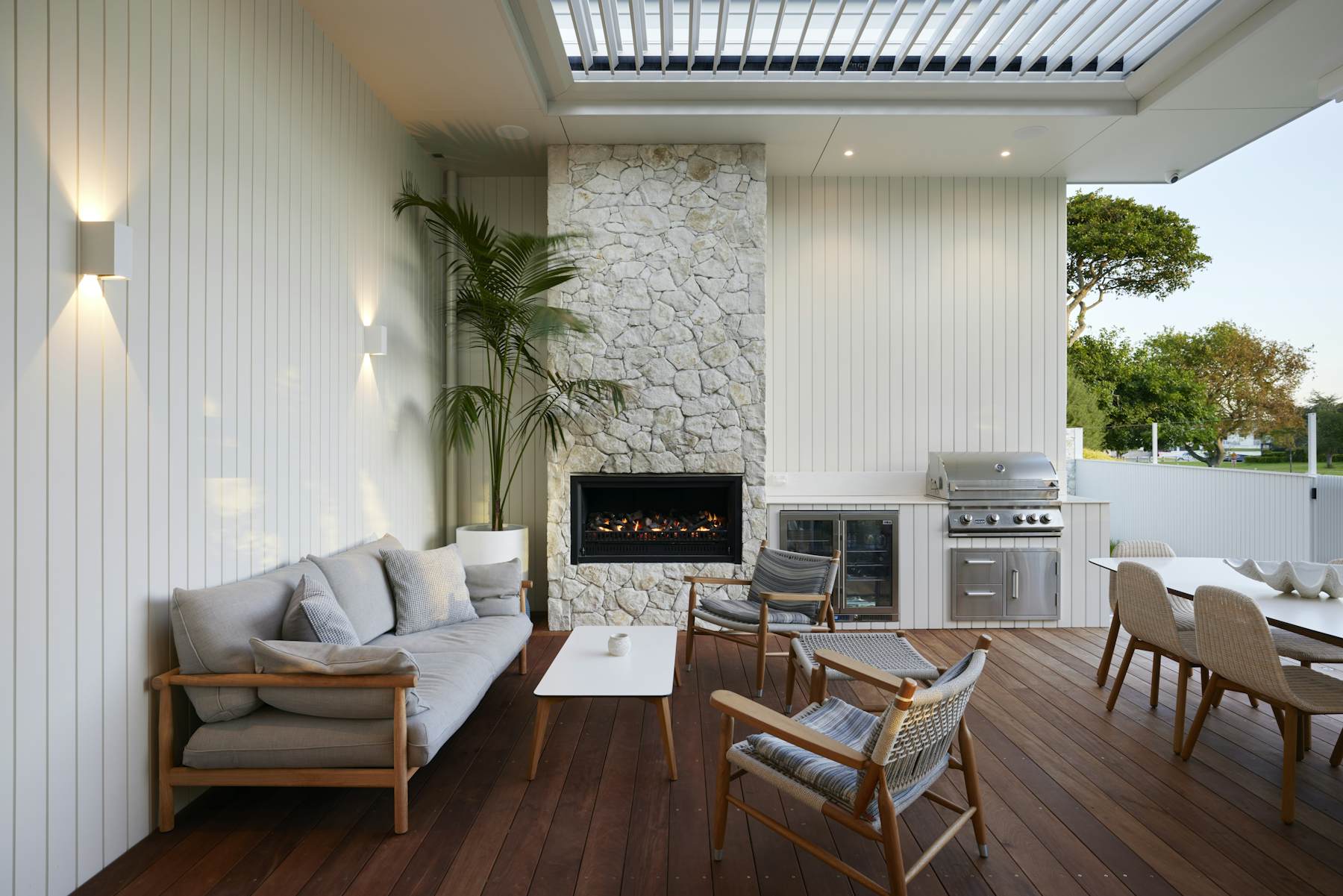 Are you seeking inspiration for your new home? Designed right, outdoor spaces can transform the look and feel of your home. Outdoor spaces can be transformed into expanded living areas, that can be enjoyed with family and friends, all year round.
Discover our timeless tips that will help you enjoy outdoor spaces all year round.
1. Indoor/outdoor flow
Blending indoor/outdoor living, using the same or similar materials both inside and outside the home can create a spacious flowing home. Adding large sliding doors and big windows can help make the transition from inside to outside seamless.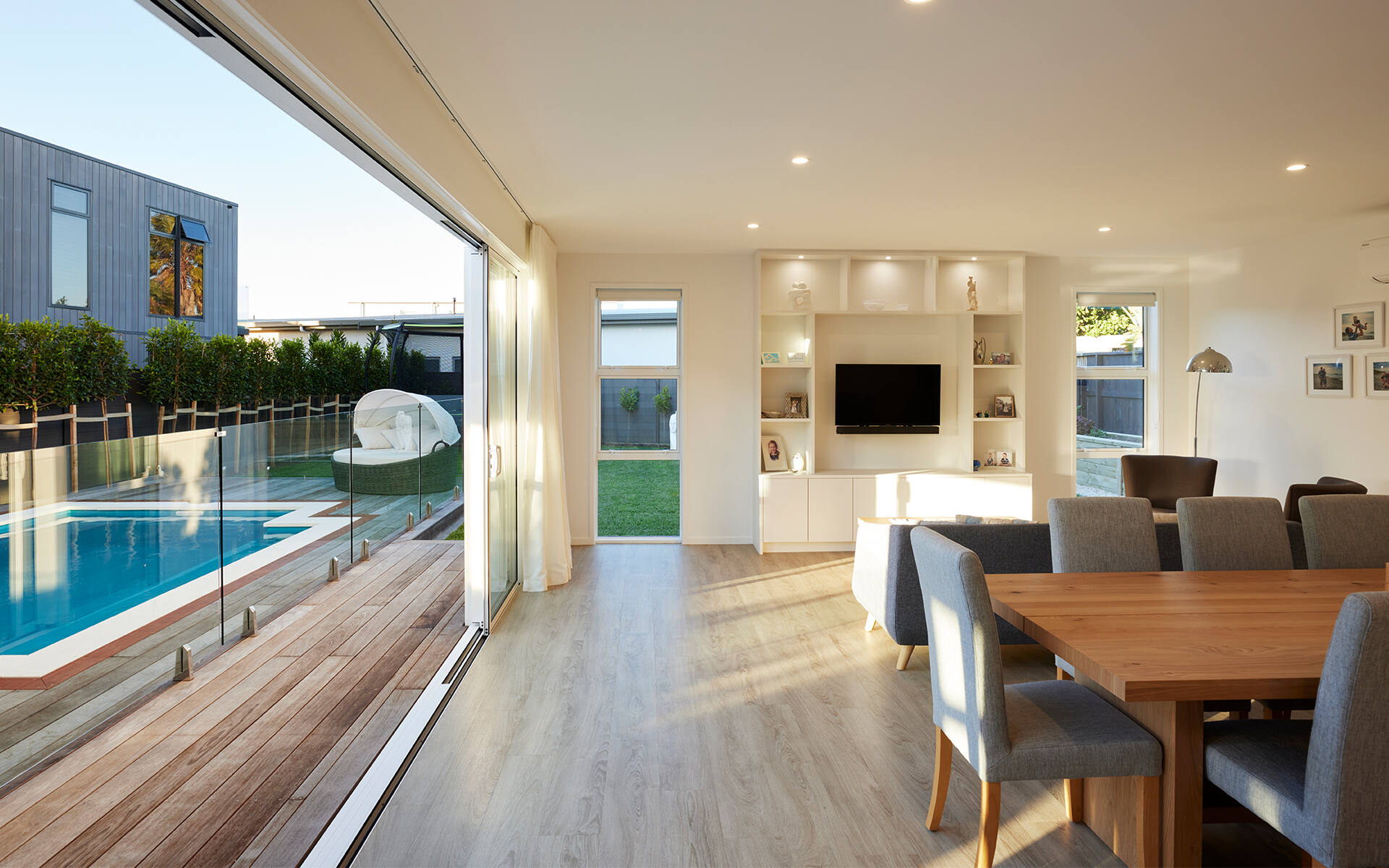 2. Lighting
Creating an atmosphere of peace is important for outdoor spaces. Outdoor lighting, such as candle lanterns, can be hung around your deck or above your patio table for a lovely ambiance, adding a touch of warmth to your living spaces.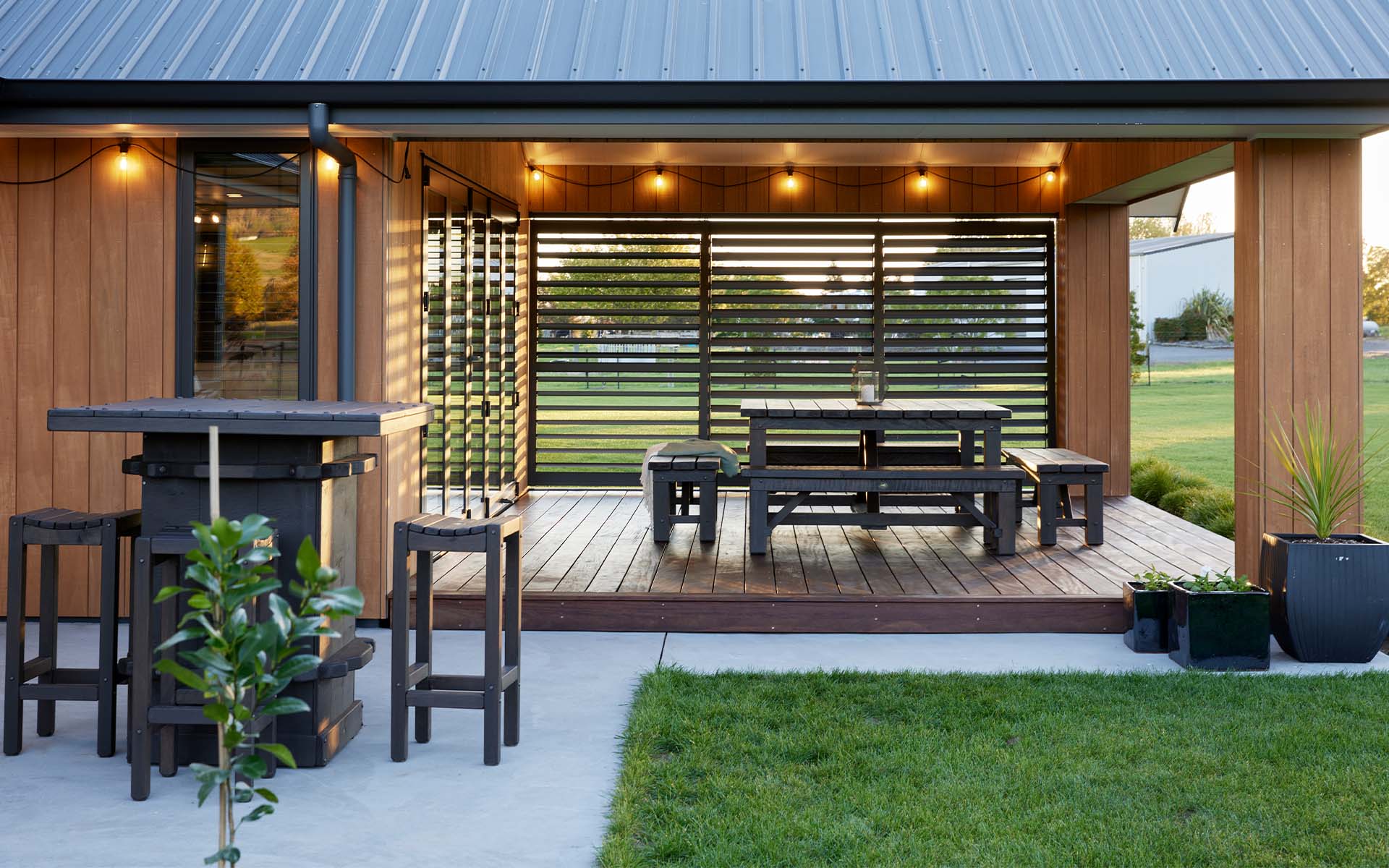 3. Organic Modern
Characterised by neutral colours that are natural yet comforting and earthy, with a warm finish. Timber furniture also plays an essential role in this timeless trend, adding a natural and organic feel to the outdoor space that is both stylish and functional.
4. Firepits
If you want to use your outdoor area outside of the summer months, adding heat is necessary. A fire-pit is a great way to add both warmth and functionality outside.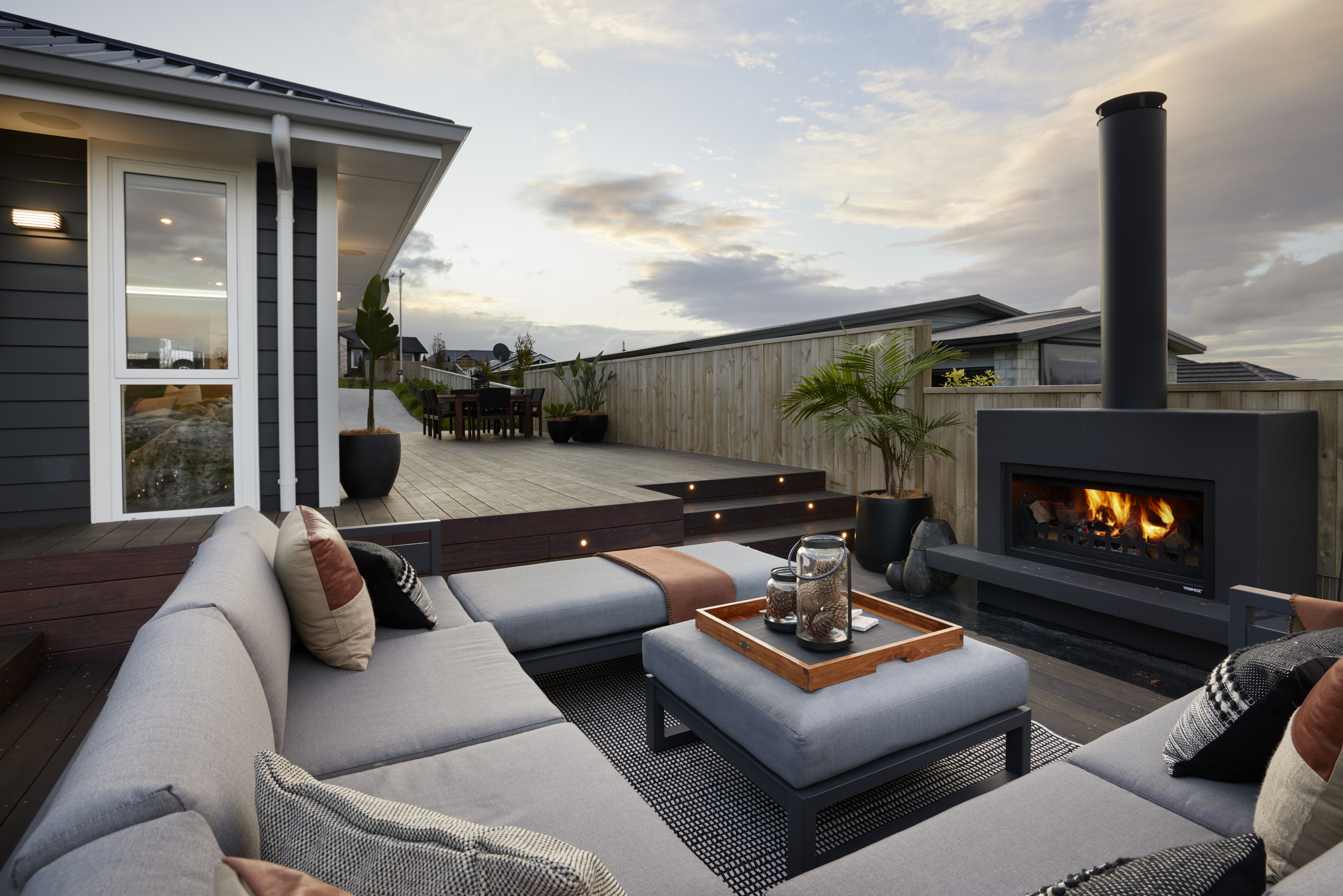 5. Pergolas
Pergolas are also a striking and functional addition to any home, offering a light, airy place to relax, dine, or enjoy your garden or backyard.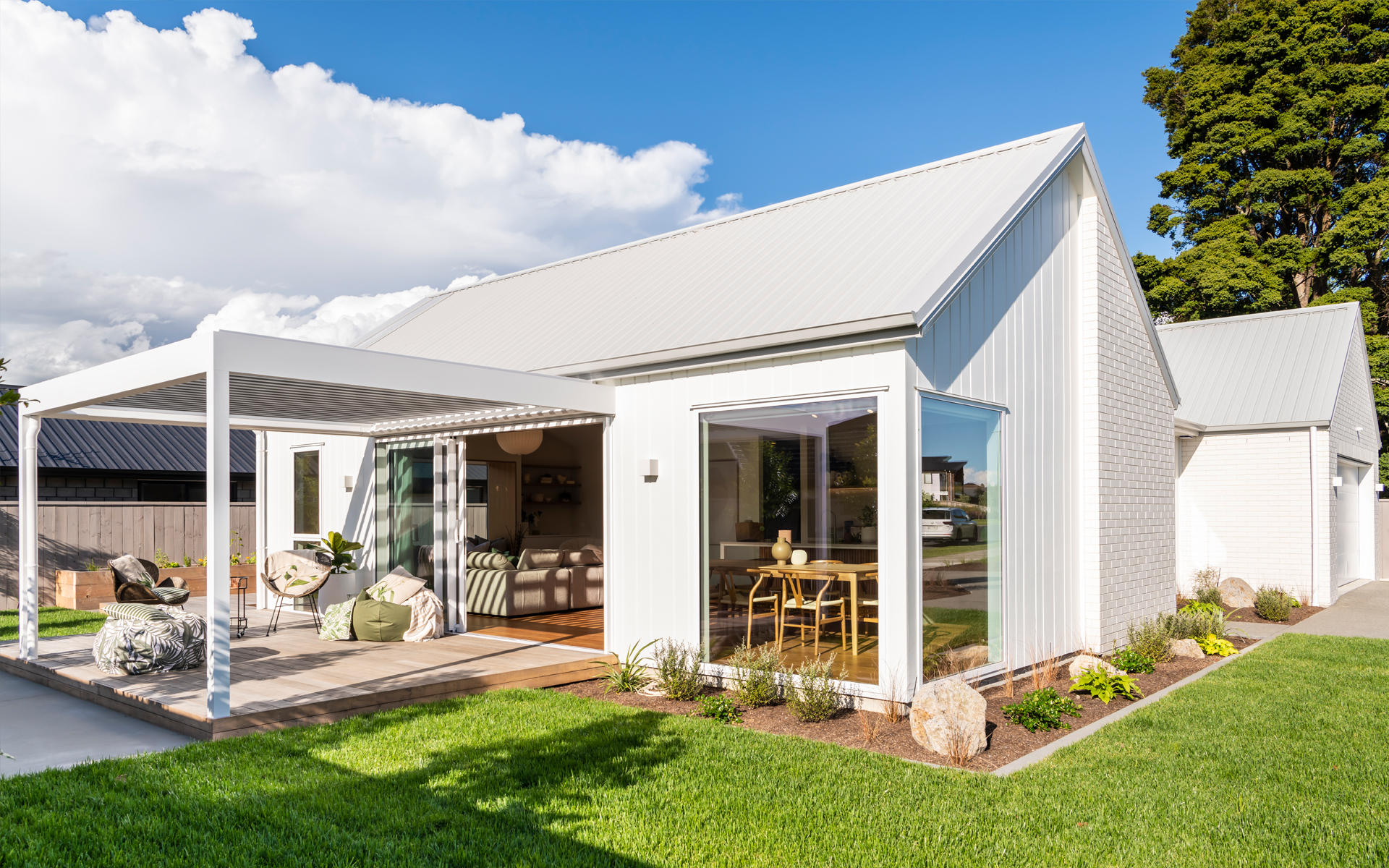 Ready to rejuvenate your outdoor space? Check out some of our favorite Signature Homes builds with elegant outdoor spaces below: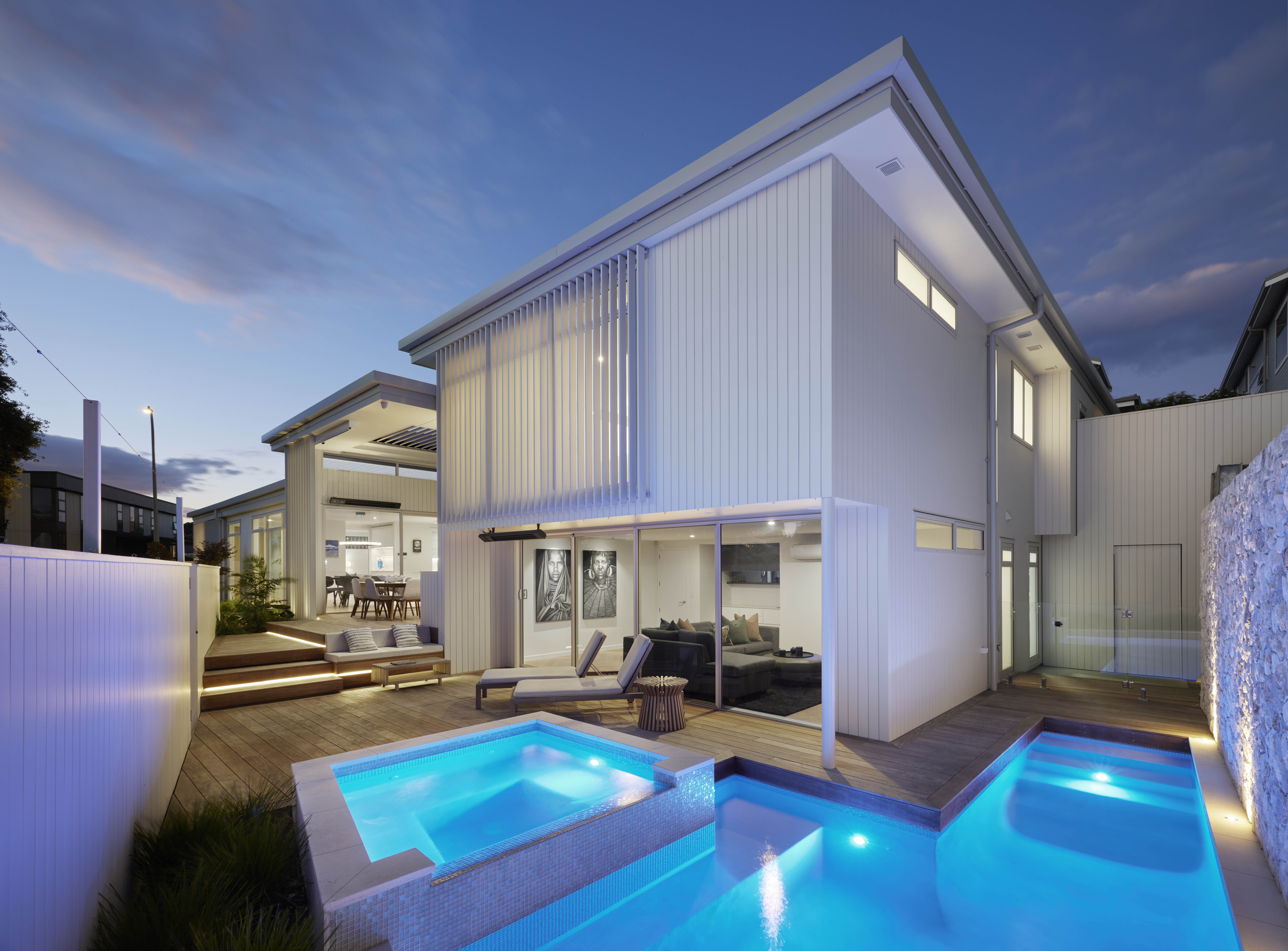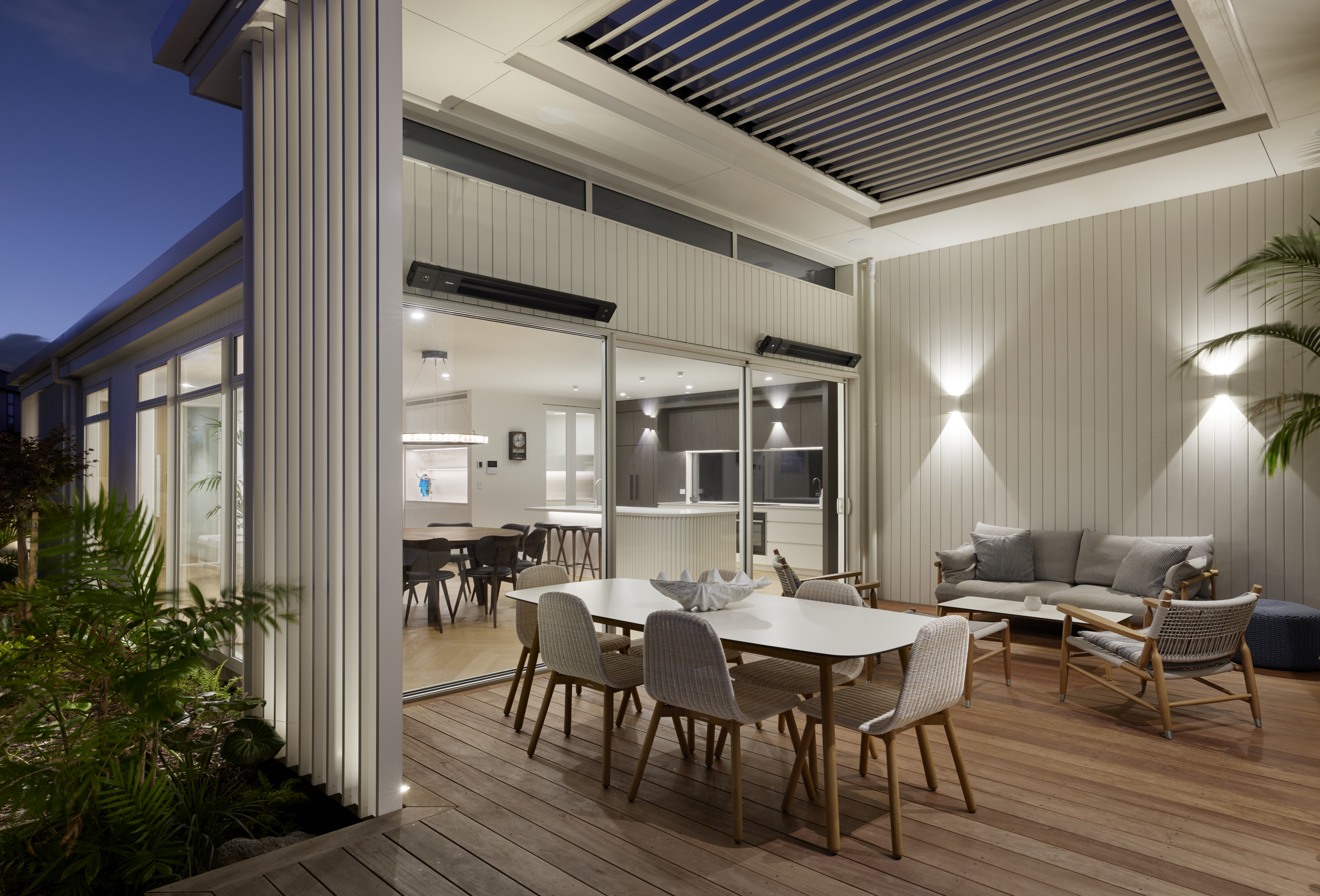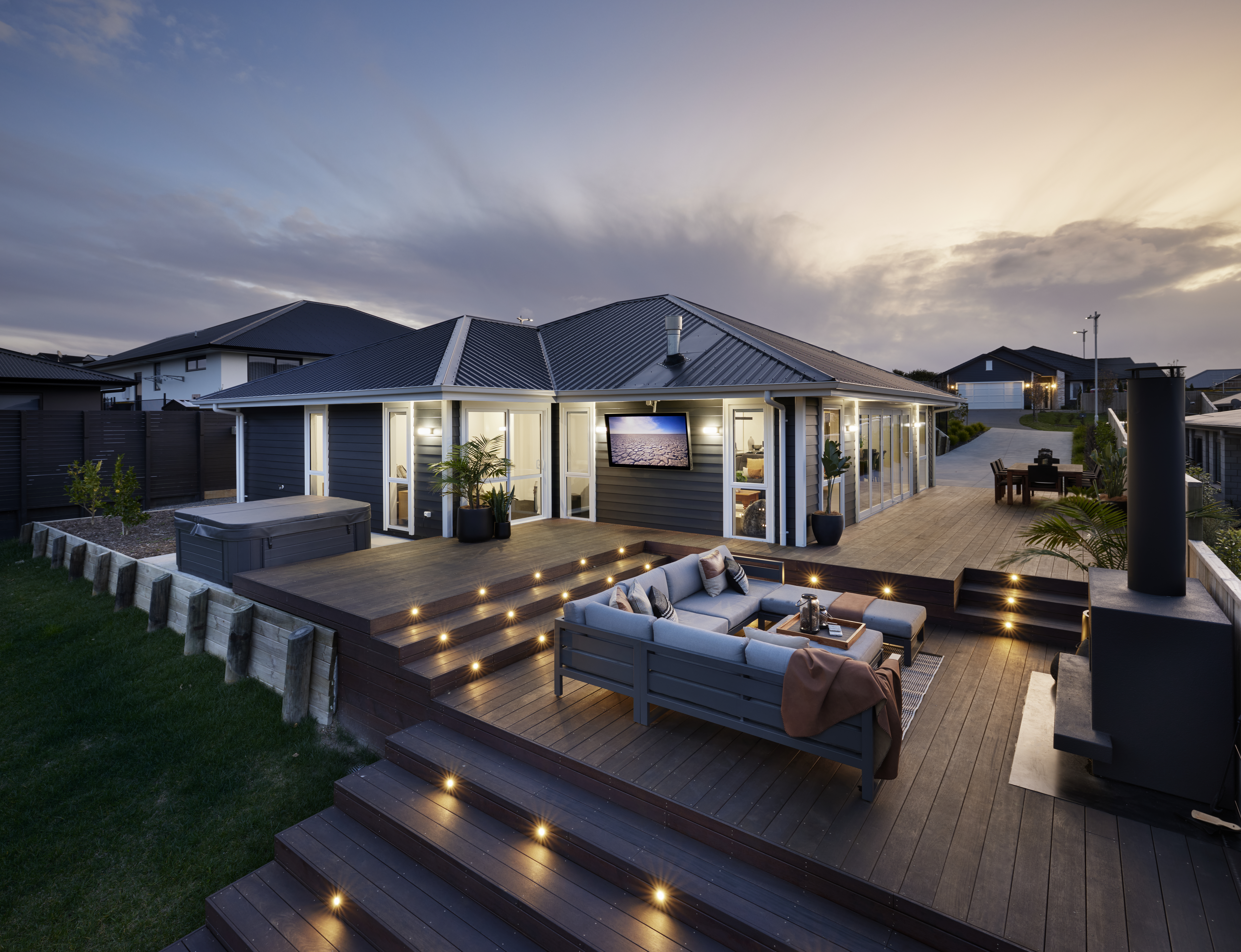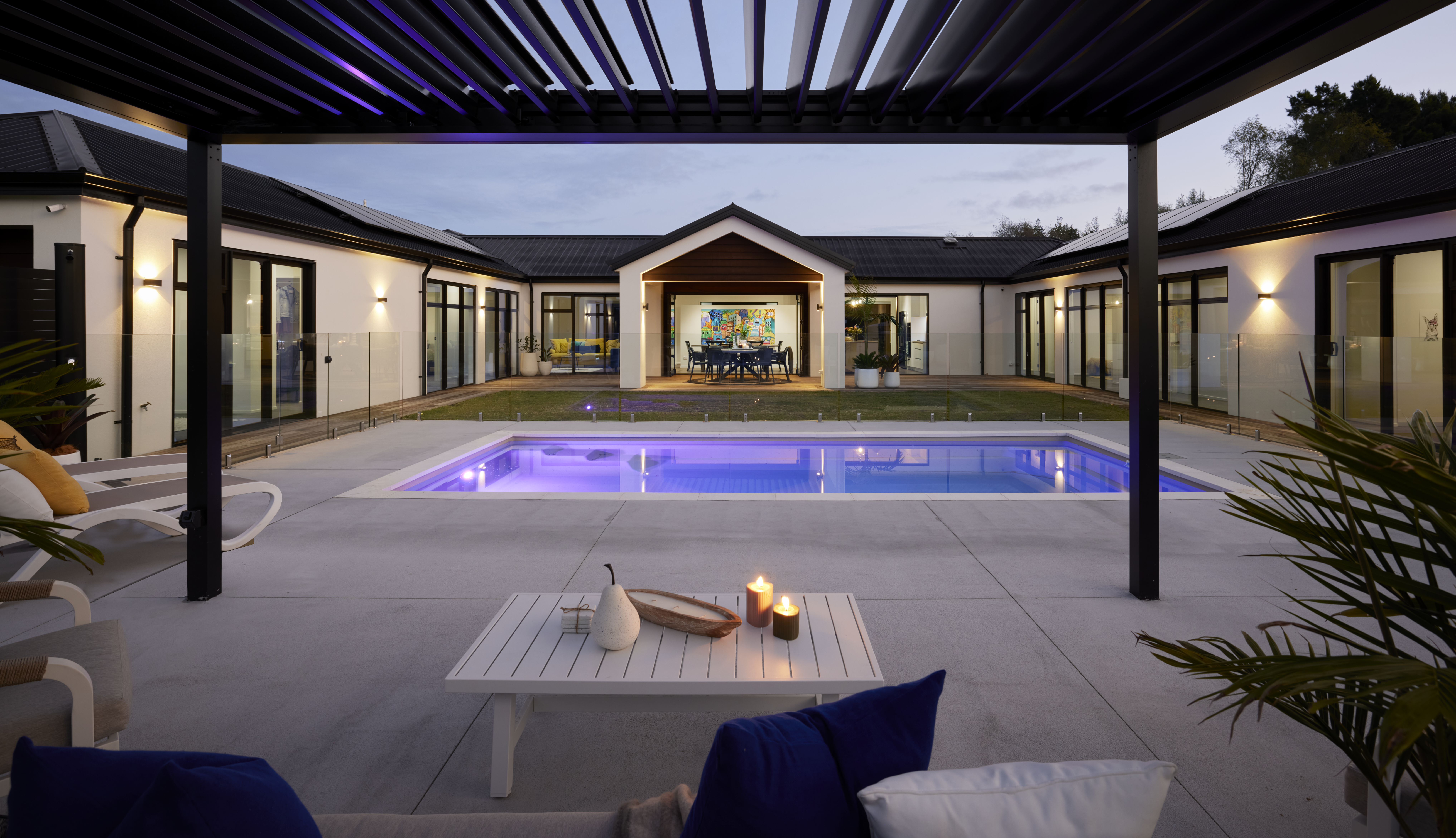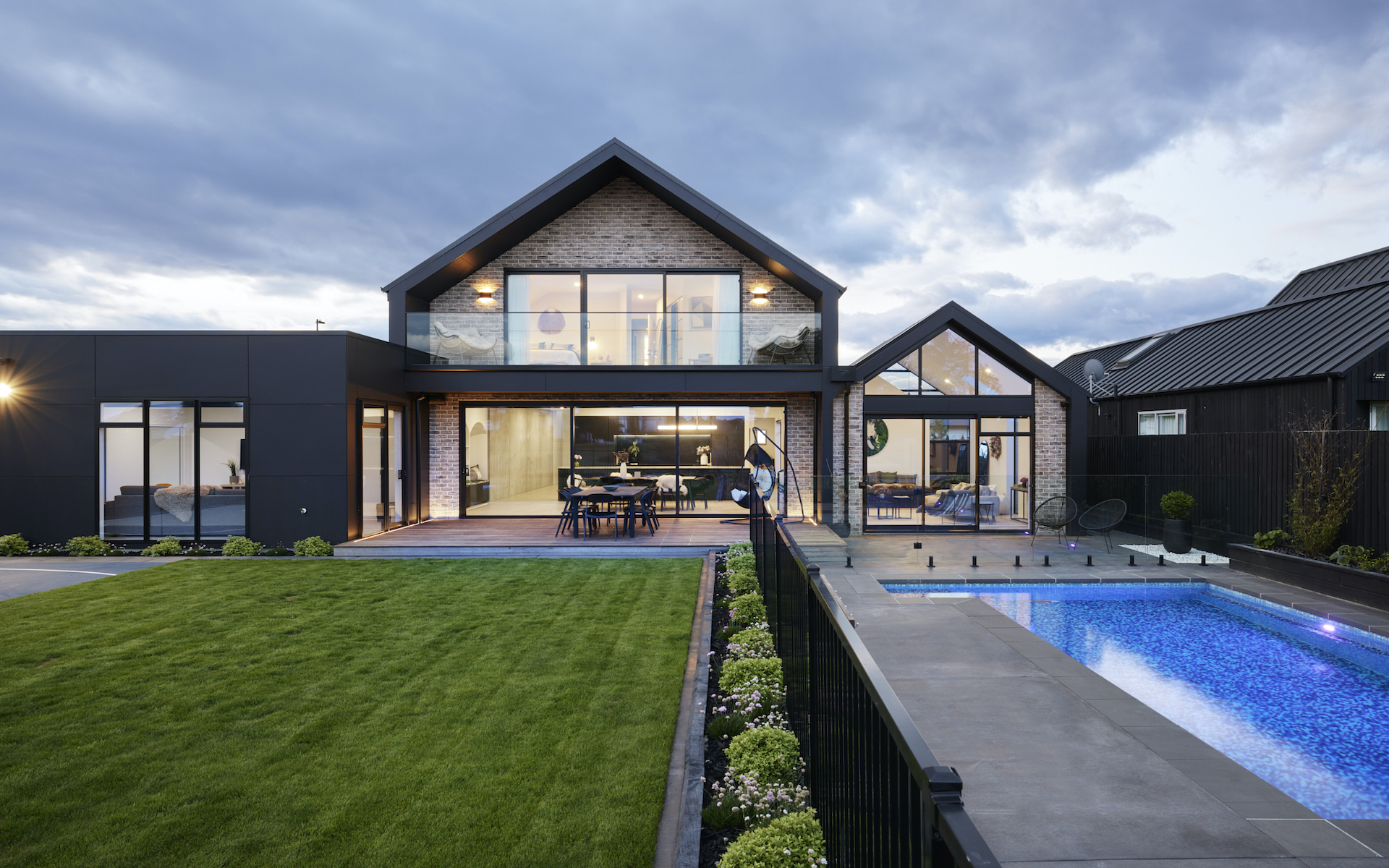 Get in touch