How this family expertly built their stylish first home with resale in mind
Posted on February 3, 2021 in Articles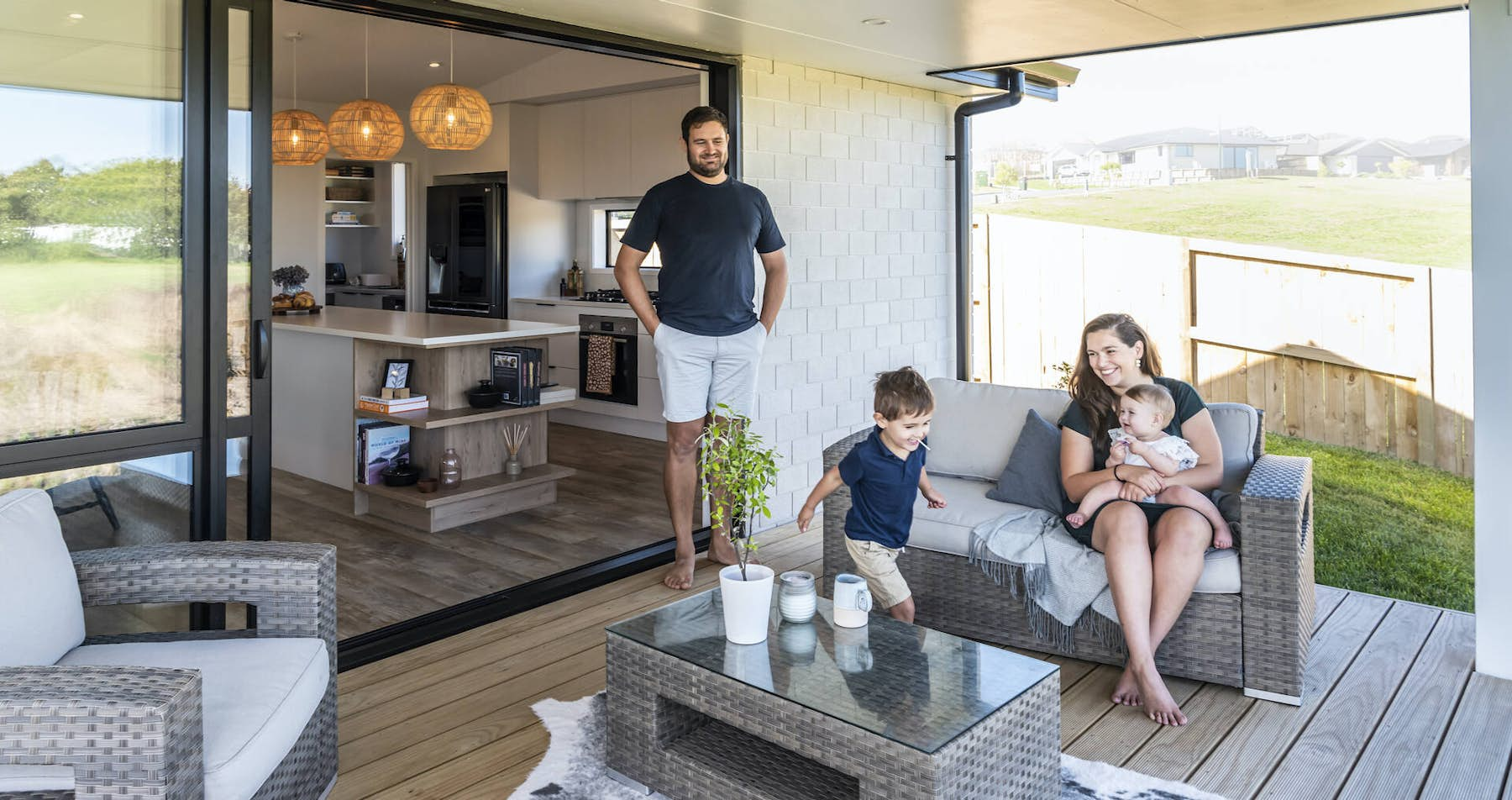 The van Emmenes built their new family home in Tauranga on a tight first home owners budget. They also had to consider where to splurge and where to save so one day they could resell their home, and get the best bang for their buck.
1. Location, location, location
Before starting anything, they recommend visiting the site a few times, at different times of the day, and working with your builder to figure out the selling point of the section so you can get most out of the homes position. Spend time and money optimising the house layout for the section.

"For us, this was the bordering reserve, with loads of big trees and pathways.", says Clarissa. "We put our open plan living area and kitchen right at the back, and spent a little extra on adding a roof to the deck at the back. It's the perfect spot to sit and relax with a glass of wine, and will be a major selling point."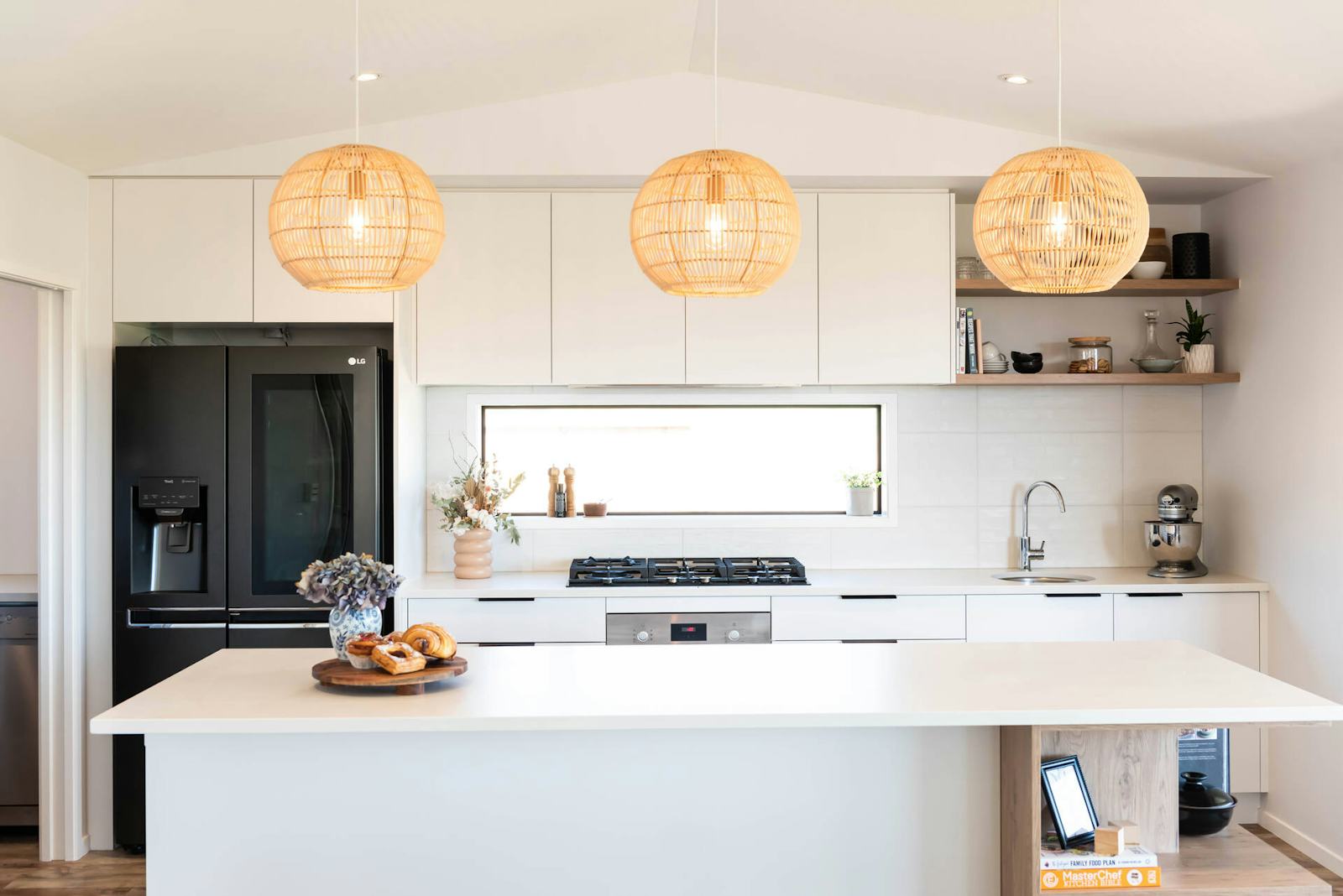 2. What's cookin'?
Another area to splurge on is the actual design (layout) of the kitchen, as well as the stove. "We went with standard priced cupboards, but splurged on the stove and a walk-in pantry to maximise space." says Clarissa. "We focussed on quality items that aren't easily changed. Upgrading kitchen hardware is simple and not expensive."
3. Let in the light
Something that alot of people save on, which is actually an area the van Emmenes consider very important is windows and light. Clarissa explains that they went BIG with windows in their main living area to make the most of natural light. "It immediately elevates the space and helped us save on artificial lighting, as well as saving on electricity long term. We almost never use the living area ceiling lights in summer." she said.

Clarissa recommends considering where you will be spending the most of your time, or where you know potential buyers will be spending their time. For the van Emmenes this was the living area, hence this is where they splurged and maxmised the floorspace.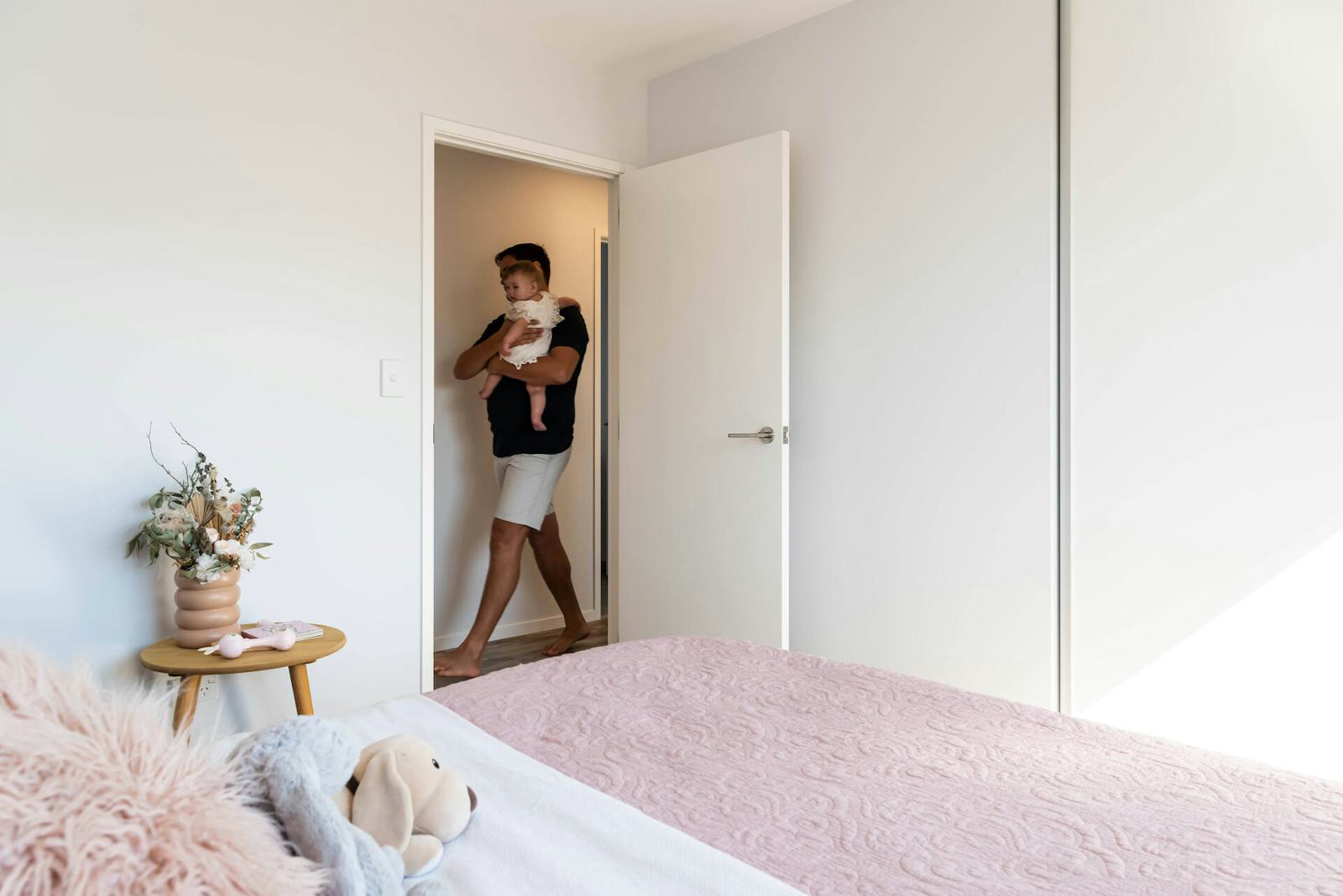 4. Build smart
"We definitely saved on the bedrooms, opting for standard finishes that were included in our house plan. Luckily, Signature Homes' standard finishes are already higher quality than most other builds, so I feel like that was a big win for us and probably why we'll end up using Signature Homes again in future.", says Clarissa.
5. These floors are made for walking
They chose vinyl planks throughout the house, with carpets in the bedroom. Clarissa suggests "if you're able to splurge a little bit more on getting a seamless look throughout the house, I would recommend that". Choosing one flooring option as opposed to sectioning off the living area and kitchen with a combination of floors, also elevates the space.

Clarissa would always splurge on flooring when building, as it's not something that's necessarily easy to change afterwards, as well as being a good long term investment. You can splurge but also go within the available colours and finishes to ensure that your budget doesn't get blown out the water.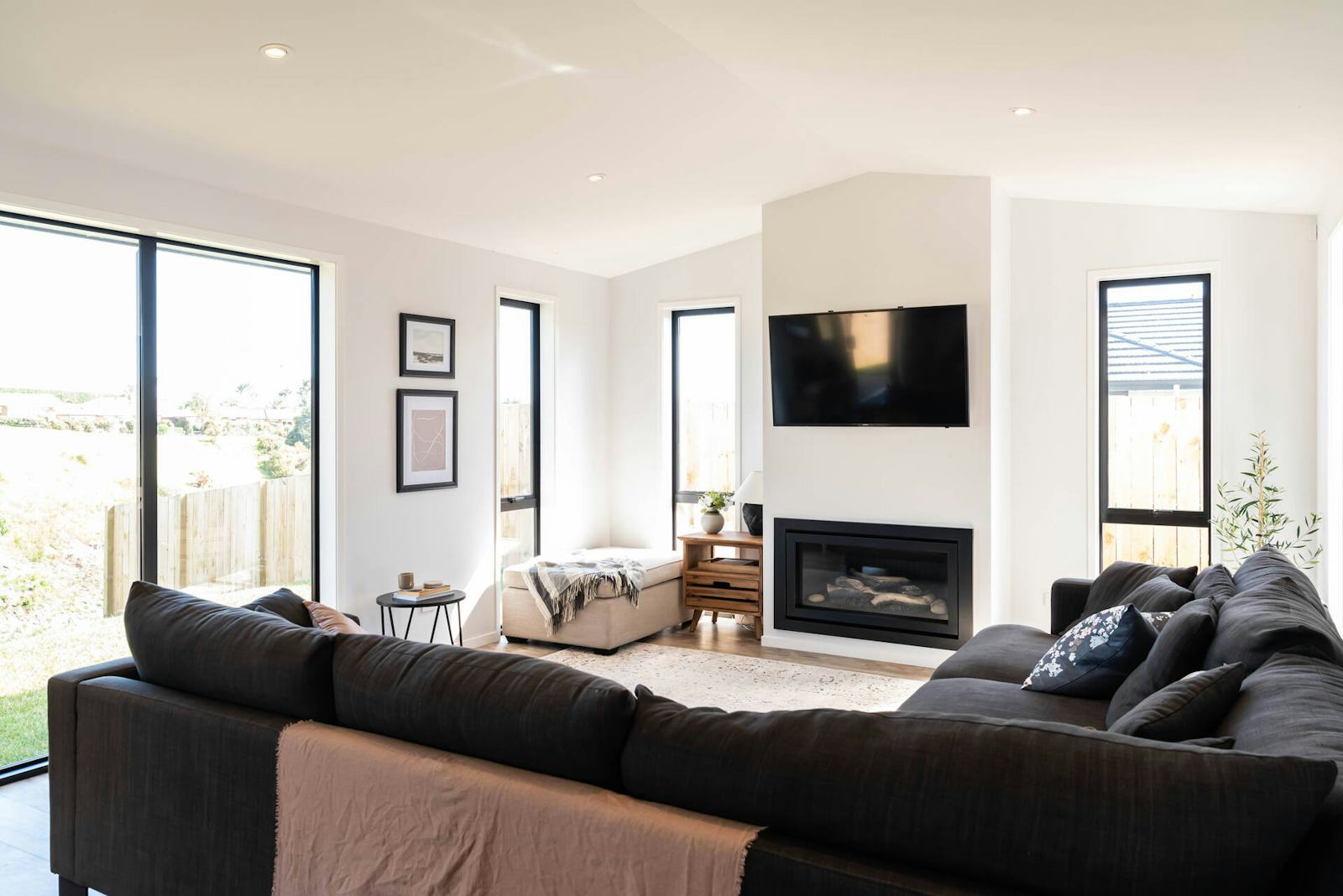 6. Lastly, bathrooms bathrooms bathrooms!
Finally, go with the tiled shower! Bathrooms are high-traffic areas and a definite selling point. A nice bathroom always elevates a house. "We splurged on tiling, going for a timeless but striking tile and choosing the same colours for both bathrooms. We splurged on a built-in shower and feature bath, which, despite the standard features in the rest of the bathroom, both add an instant wow factor." she said.
You can check out other stories from kiwis who have built their dream home with Signature Homes, or if you are ready to make your dream home a reality you can book a New Home workshop here

Get in touch