BATHROOM SERIES: Baths
Posted on April 25, 2018 in Design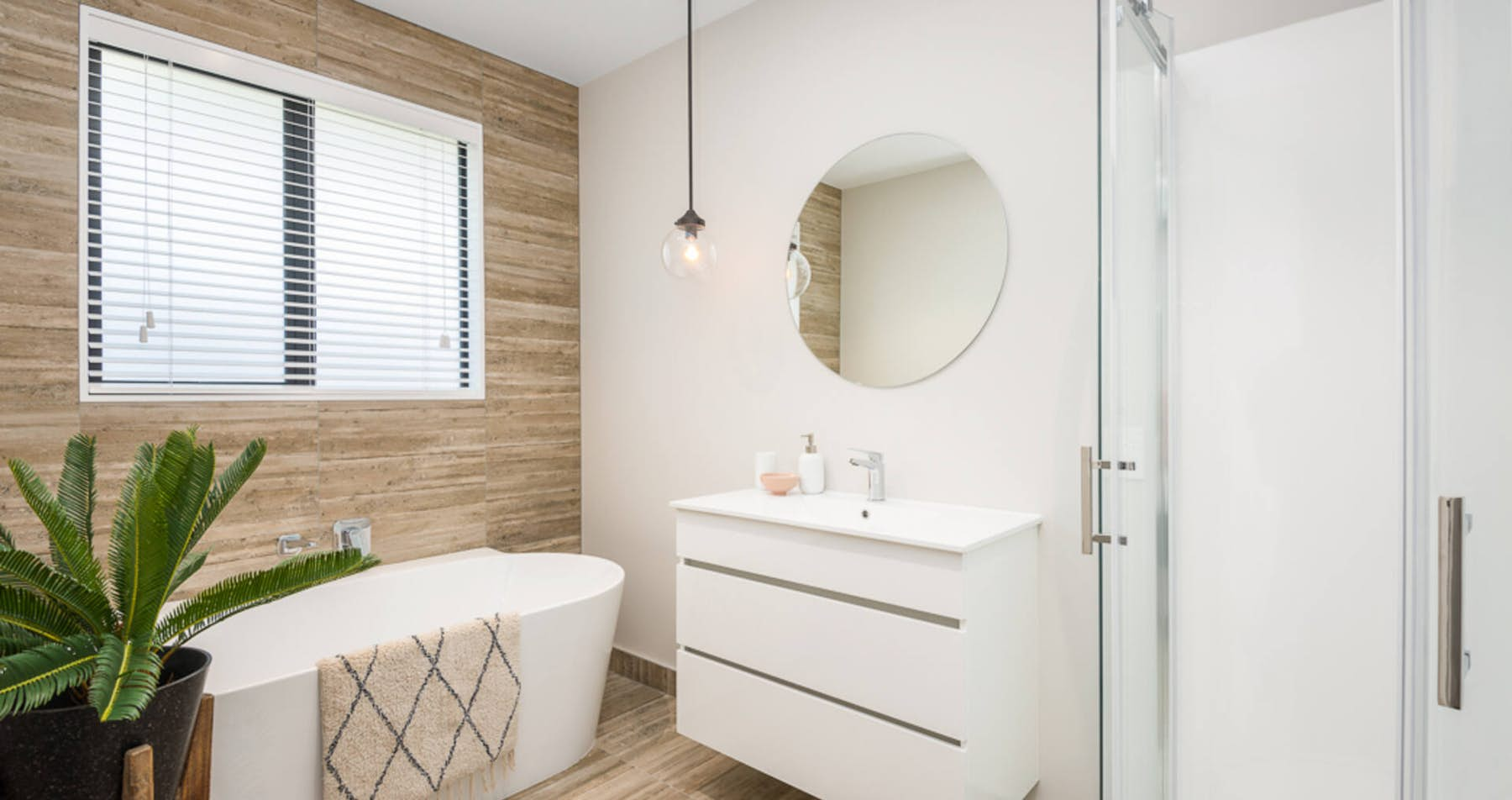 Wall-hung or floor mounted vanity? Every decision you make has both practical and stylistic implications because while your bathrooms are probably the smallest rooms in your house, they are also the most used. In our bathroom blog series, we look at everything you need to know about putting together your new bathroom.
Bath or no bath?
Baths take up a lot of floor space and they do add to the cost of a bathroom but who doesn't love a leisurely soak at the end of a long day? A bath gives your main bathroom both style and functionality. They're great for resale value, especially for families with small children. Baths also make a big visual impact, creating a focal point and wow-factor.
When you're building a new home and every dollar of the budget counts, the question of whether or not you also need a bath in your ensuite will probably come up. If you have space and budget and love soaking in a tub, then go for it, but a generous-sized, beautiful shower in your ensuite should take precedence over a second bath.
Choosing a bath
Baths have gone from purely practical and functional to stunning design features in their own right. If space isn't an issue you can choose your bath by taste alone, but each type of bath comes with its own considerations.
Things to consider:
Who will be using the bath the most? If you are a family with young children, a built-in bath with a ledge around it may be a better option

Will your hot water supply keep up with the size of your bath? Some larger tubs can take as much as 370 litres of water to fill
Plumbing World works with Signature Designers and clients to help all our clients design and fit-out the bathroom that is right for them "Whether you chose a freestanding, back-to-wall or built-in bath, consider the size and purpose of your bathroom. A built-in bath needs a room at least 10 metres square in size. If it's a small compact space you are working with a back to wall bath may work better. You don't have to compromise on comfort and style to achieve an elegant, relaxing space." says their design expert.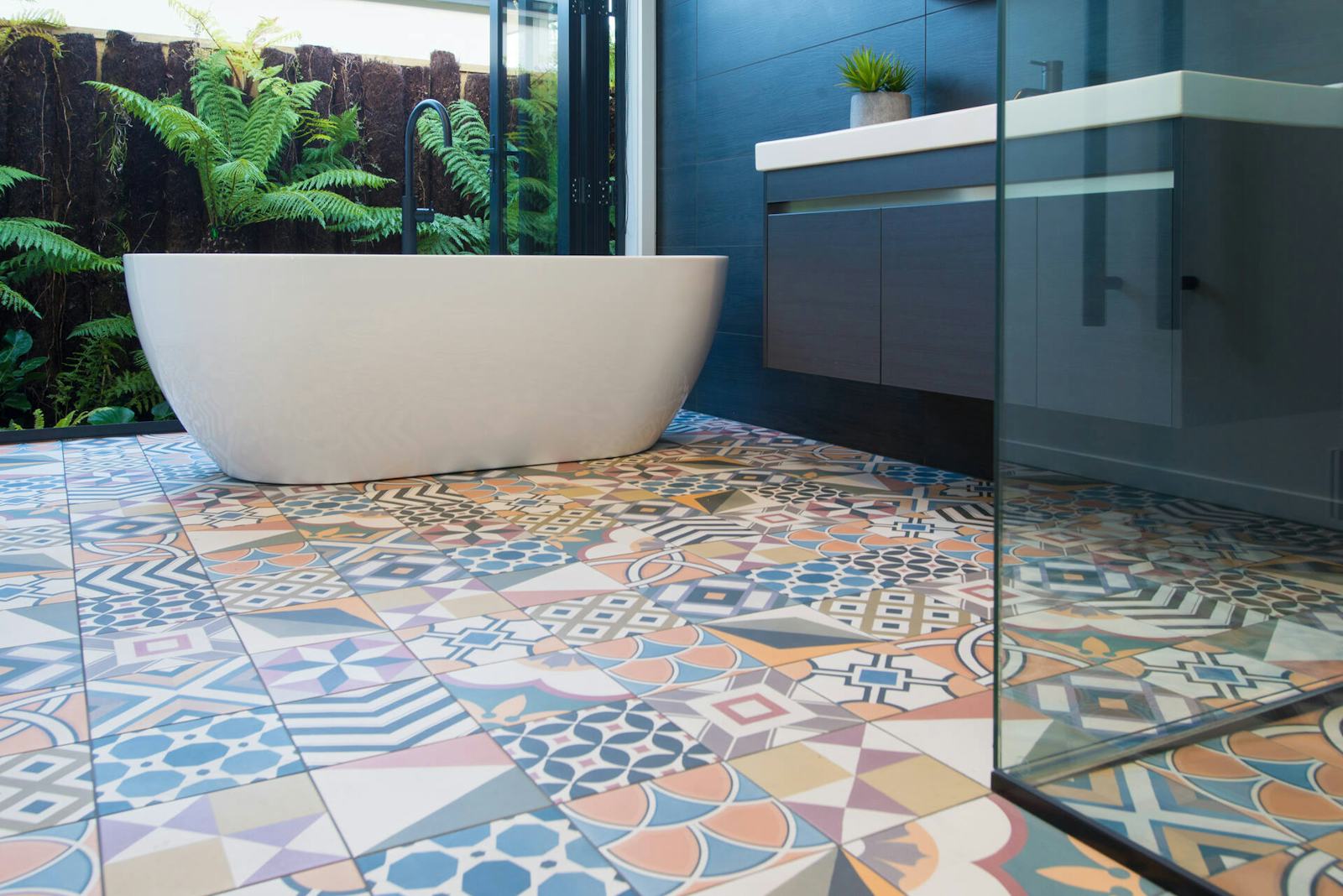 Freestanding bath
A freestanding bath is a bathtub that stands alone in the bathroom and is finished on all sides. They are extremely popular at the moment and make a beautiful statement, whether they sit on traditional claw feet or are mounted directly onto the floor.
A freestanding bath instantly becomes the focal point of a bathroom, giving luxury, glamour, and a feeling of lightness and space. Although the actual bath may be more expensive to buy than a built-in bath, a freestanding bath doesn't need framing all around it, which can reduce the overall cost. Developments in technology also mean that lighter weight freestanding baths are available, which require less flooring reinforcement than concrete or marble.
Things to consider:
Is there enough space all the way around the bath so you can clean behind it?

Will you hide your plumbing and pipes in the wall or make a feature of it?

Where will you keep toiletries? A floating or tiled-in shelf will keep toiletries and bathing accessories within reach

What style of free-standing bath will complement your vanity, tap-ware and tiles?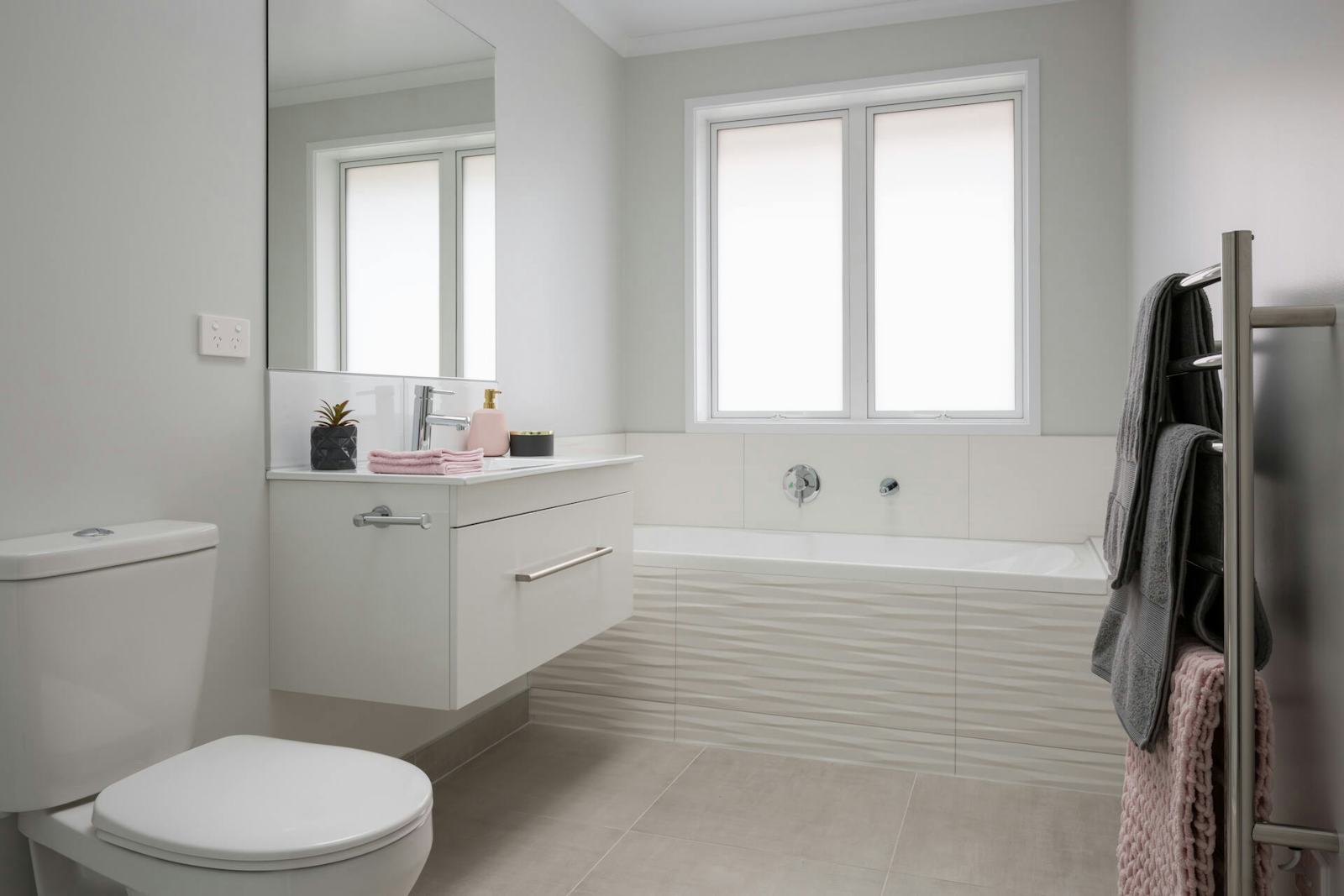 Built-in bath
A built-in bath is installed against a wall or inside a framed and tiled bath surround. This surround can increase the cost of a bath but it also offers somewhere to sit, store toiletries, or place a glass of wine and candles. A built-in bath can look 'heavier' than a freestanding bath as it takes up more space, but if you frame and tile it to match the rest of the room, the finished result will be streamlined and cohesive. The framing around a bath can also be used to hide plumbing and pipes, if you don't want to see them.
Built-in baths tend to be easier to clean than freestanding, because there are no hard-to-reach areas behind the bath that gather dust and mildew. In bathrooms where space is tight, built-in baths also provide an opportunity to place a shower over the bath tub.
Things to consider:
How will you frame and tile the bath surround to complement the rest of your bathroom?

How easy is it for children and elderly people to get in and out of the bath?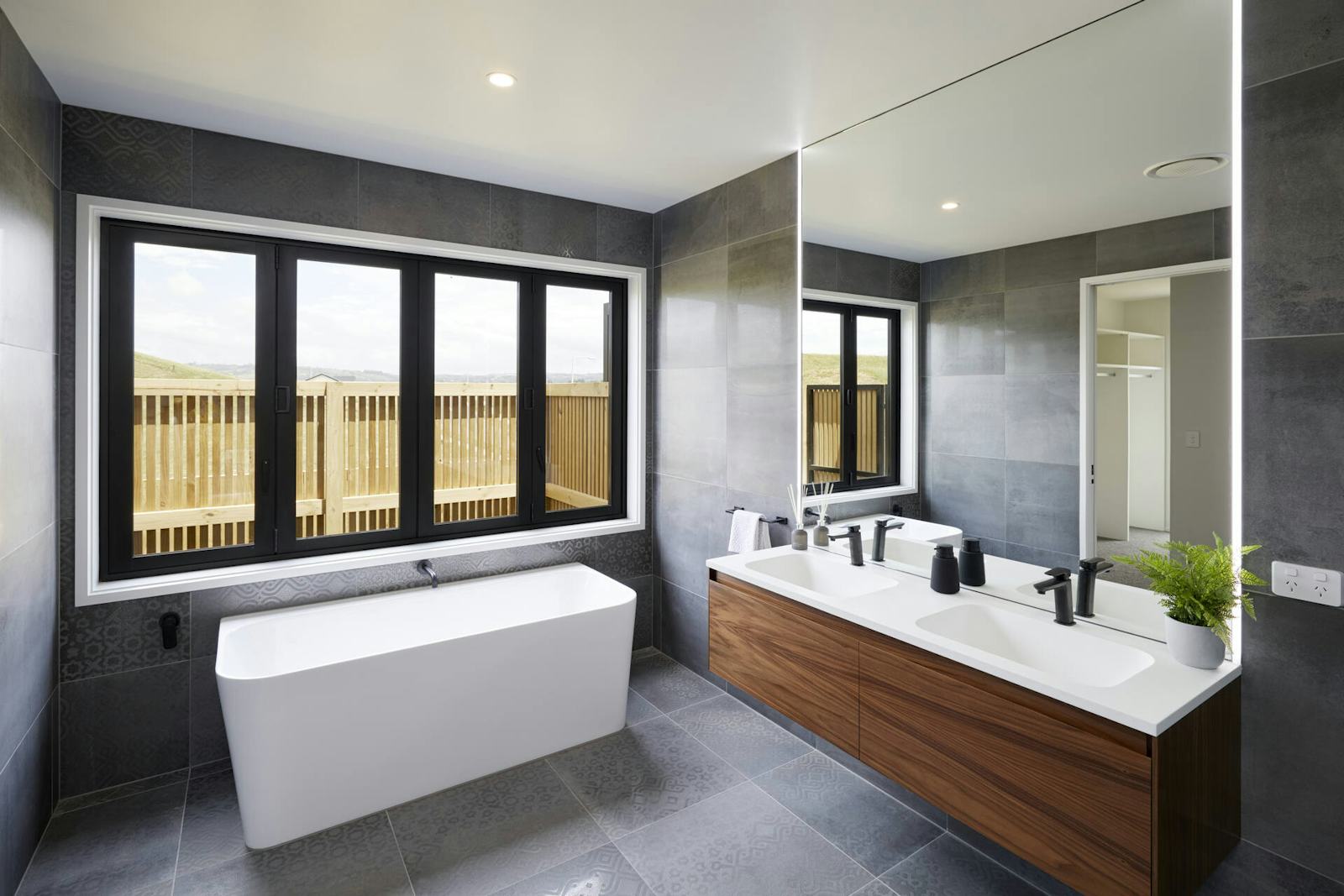 Back-to-Wall
If you love the look of a freestanding bath but space is tight, a back-to-wall bath might be the best option. They have the visual appeal of a freestanding bath but take up less room and are easier to clean because one side is mounted against a wall.
Changes to your bathroom can be costly and time-consuming down the line, so it's important to get professional advice when making decisions. Our Designers are experts at delivering practical, stylish bathrooms, and our Colour Consultants will help you choose tiles and fixtures for a cohesive finish.
Our team is one of your biggest assets when building with Signature Homes. Whatever your choice of bath, they will help you design a bathroom you will love for years to come.
Get in touch