Hot colour trends that are on the rise
Posted on September 3, 2020 in Design
A new decade brings with it warmer, spicier versions of favoured hues.
After a decade of 'flat grey everything', we're ready for something different. What we've come to know as 'character neutrals' – paint colours that make for a much richer interior look – are the main wall and floor colours that are trending today. These are not the tans and beiges of the '90s, nor the one-dimensional greys of the '10s. They are neutrals with soul. Complex variations like nude taupe, mushroom taupe, new-age greige, terracotta, and deep-smoked coffee browns are taking their turn in the spotlight, according to Resene's latest colour trends.

However, there are also plenty of more vibrant and saturated shades capturing our attention. Typical 'cool' colours like blue and green have taken on red, purple, and yellow undertones with coastal blues taking on more tropical hues and minty greens making way for celery, sage, and olive. And traditionally warm colours like reds, browns, oranges, and yellows have gotten spicier and dustier with greyed undertones.
Dusty and Rusty
Now that pinks have finally started to take a backseat, it's terracotta, earthy ruddy reds, and rusty browns that have taken the reins as the hottest trending colours around. Combine all three with a rich blue like Resene Licorice for an elegant look.

Sage is all the rage
Less blue and more yellow has been the way that greens have been going. Sage green in particular, has been the forefront trending verdant varietal – but it's also brought with it a whole army of dusty green comrades like olive, cargo, and celery.
Bitter citruses
It can be a polarising colour to some, but the recent popularity of orange isn't surprising. It's an ideal hue for adding interest to more predictable colour palettes built from blues, greens, and greys. Rather than a truly citrusy version, it's been a more bitter variety that's been popping up – and it blends beautifully with everything from sage green, to terracotta and navy blues.
Subtle spritzers of light lime greens work well with a variety of other colours for the same reason that orange does – it adds a point of difference – so these too have been squeezing their way into the spotlight. Yellows, however, have either gone golden or turned toward more safari shades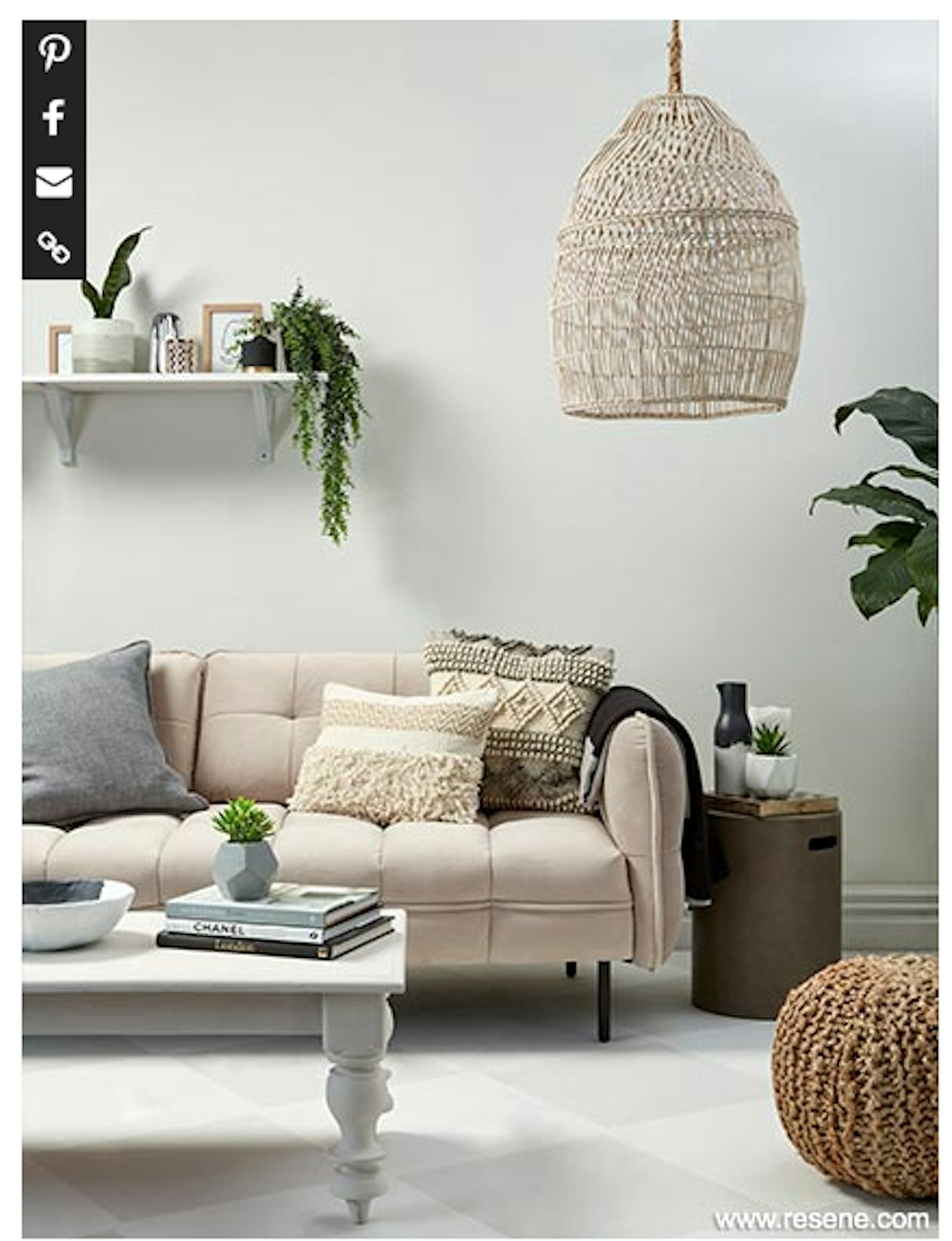 Truly classic blues
While Classic Blue is the 'Pantone Colour of the Year 2020' to herald our way into a new decade of design, it's deeper, murkier blues that have taken over the interiors landscape locally. Coastal blues remain popular classic options that are perfect for the home or bach, whereas deep sapphires continue to be among the most coveted jewel tones in our part of the world.
It's the green blues, though, that are the fastest rising in popularity, blending the best of both colours.

New age griege
New age greige – a grey-beige blend – also falls into the category of trending character neutrals. It can shine in both cool and warm colour schemes and it's a relaxing colour to live with.

If choosing colours feels overwhelming, you will be pleased to learn that when you build with Signature Homes you have your own interior design team including the help of a colour consultant.
Get in touch