Introducing our new Huapai Showhome
Posted on January 28, 2023 in Design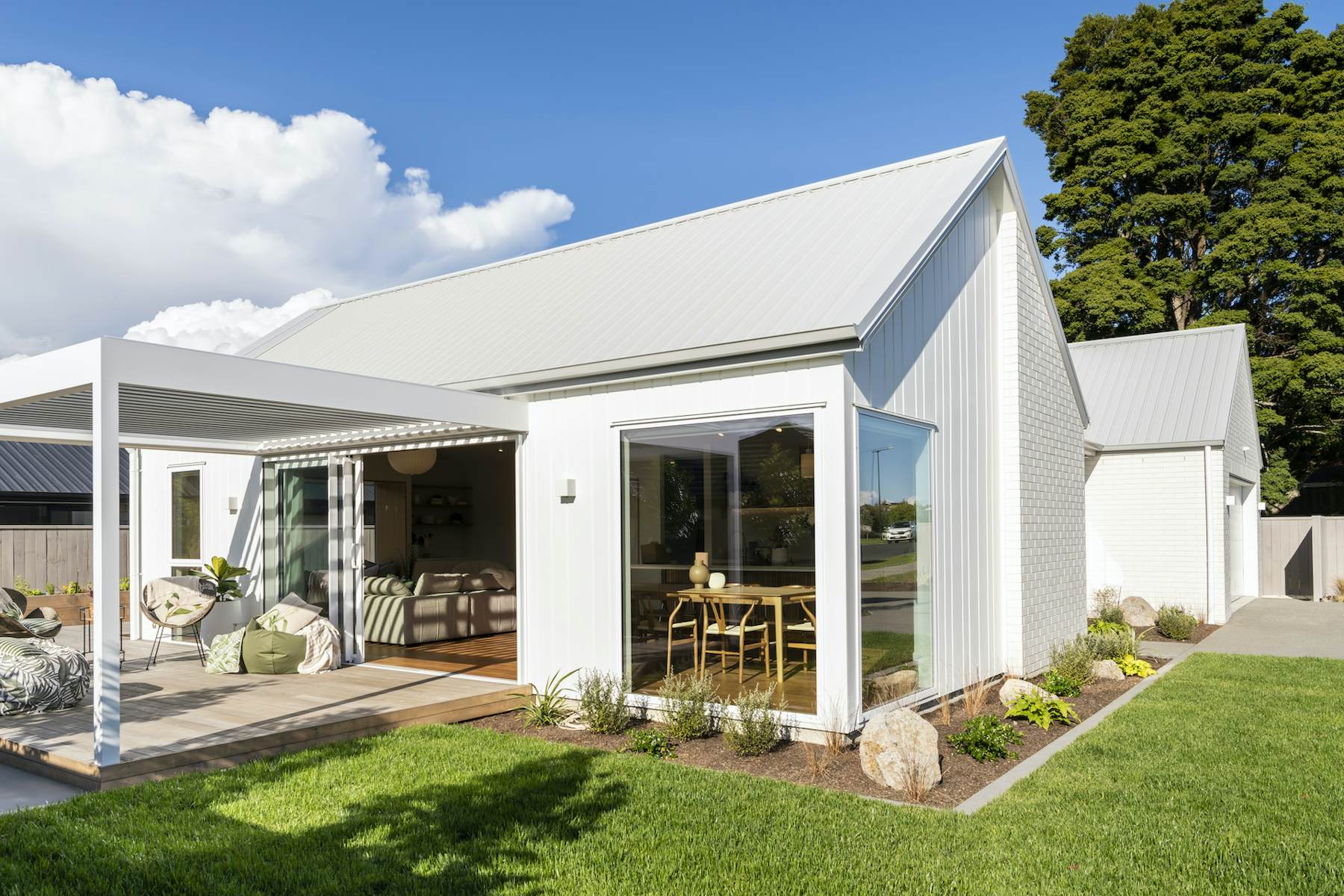 Introducing our new Signature Homes Huapai Showhome, beautifully designed to inspire your new home journey. 
This dual pavilion home provides 199 sqm of effortlessly light, bright, and beautifully sun-soaked living space. Enjoy three thoughtfully placed bedrooms, a separate media room, and a spacious open-plan kitchen, dining, and living room that flows out onto a stunning louvered pergola and deck area – perfect for entertaining with friends and family.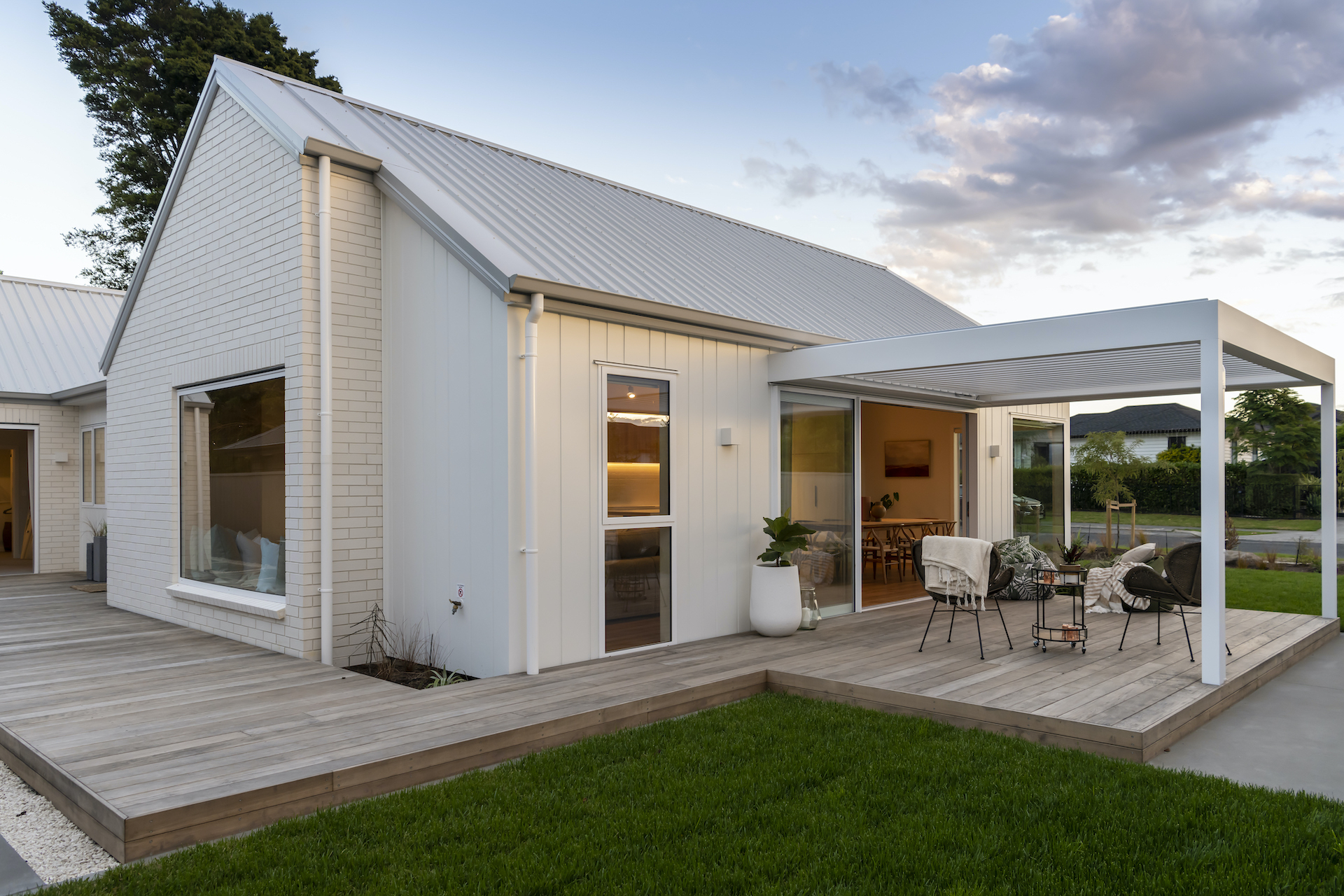 Designed with functionality in mind, the Huapai Showhome creates space through open-plan living, clean lines and a minimal colour palette.
The minimal tonal exterior facade is achieved through the use of mixed materials, The Brickery La Palmo range bricks and James Hardie vertical oblique cladding weatherboard in Resene Half Milk White.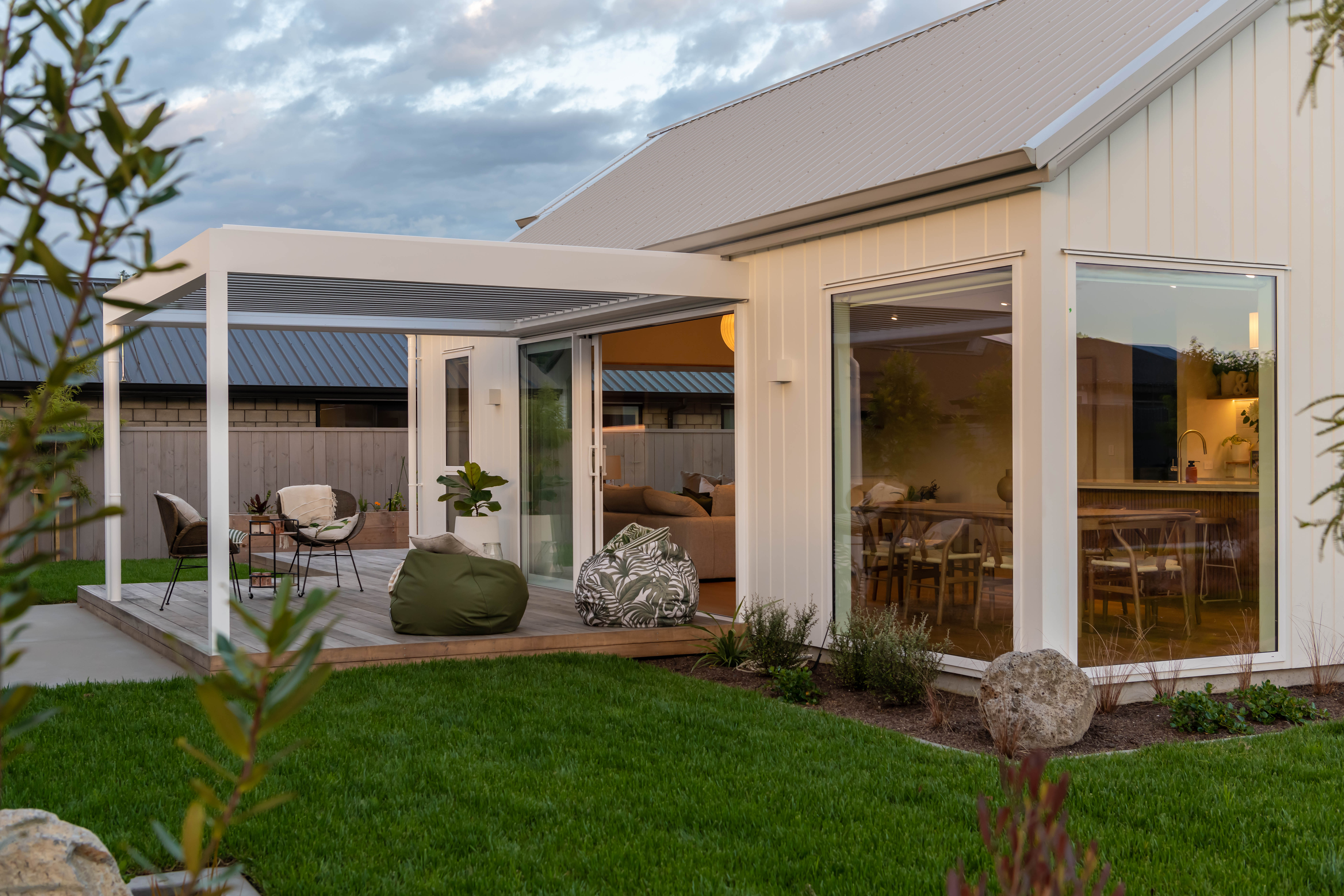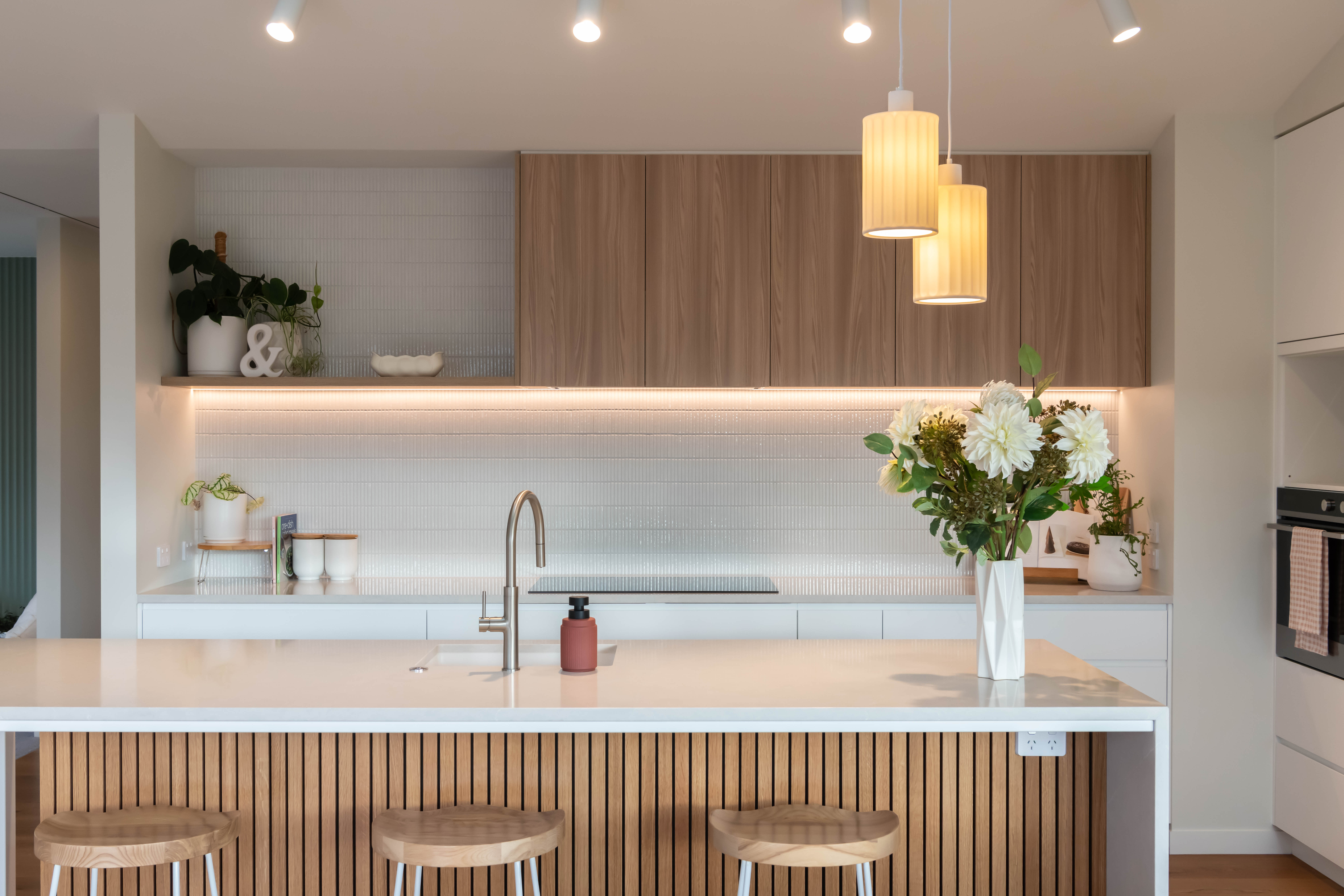 Inside, elements of a coastal lifestyle come together to create a welcoming abode that perfectly celebrates nature.
Expansive windows, sliding doors, skylights, and a stunning window seat blur the line between indoor and outdoor spaces. Light wood flooring and accents paired with fresh white walls create a serene and relaxed feel throughout the home.
The crisp white colour palette is further accessorised with light shades of green and pink, to further communicate the relaxed feel of this beautiful abode, while adding a touch of personality.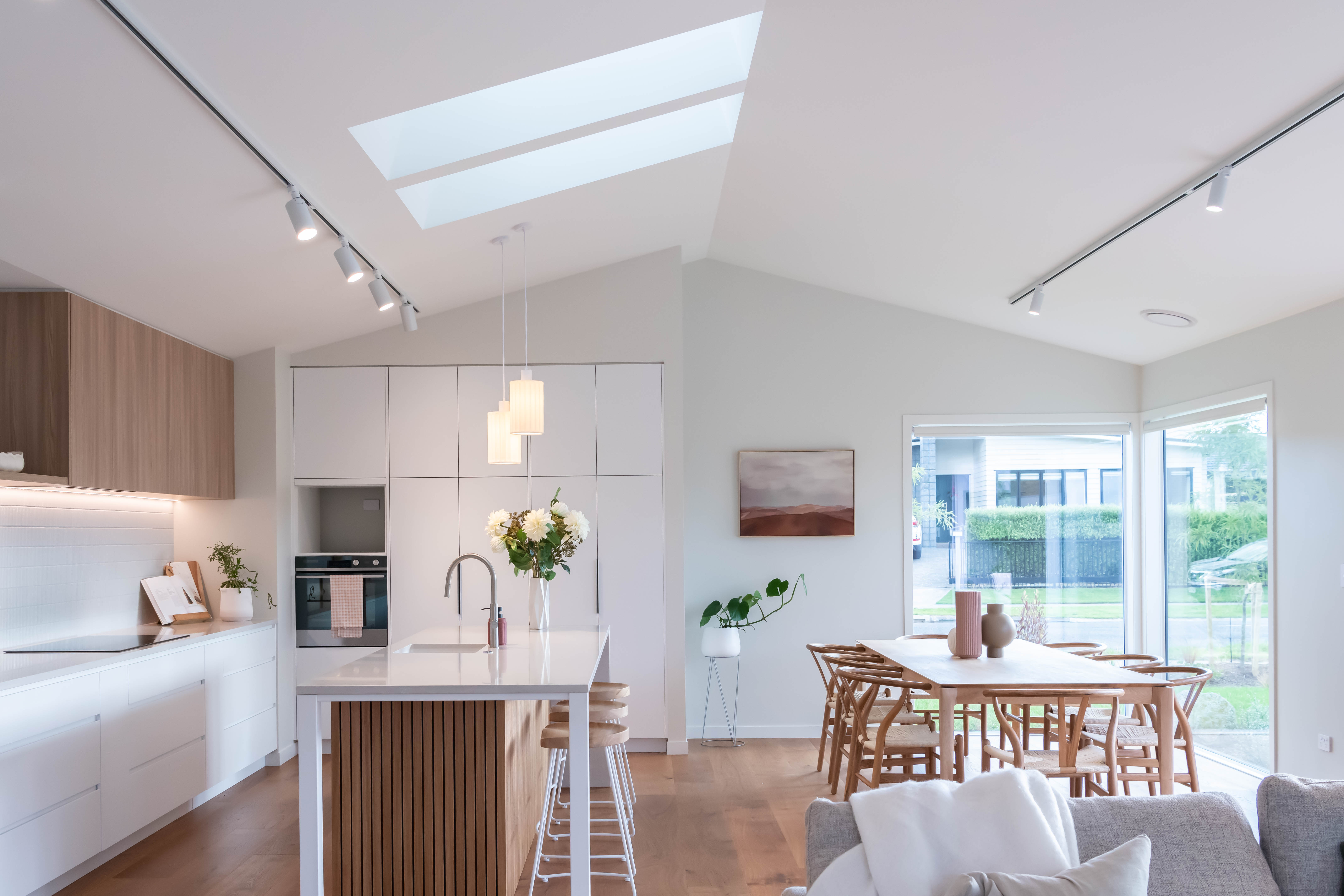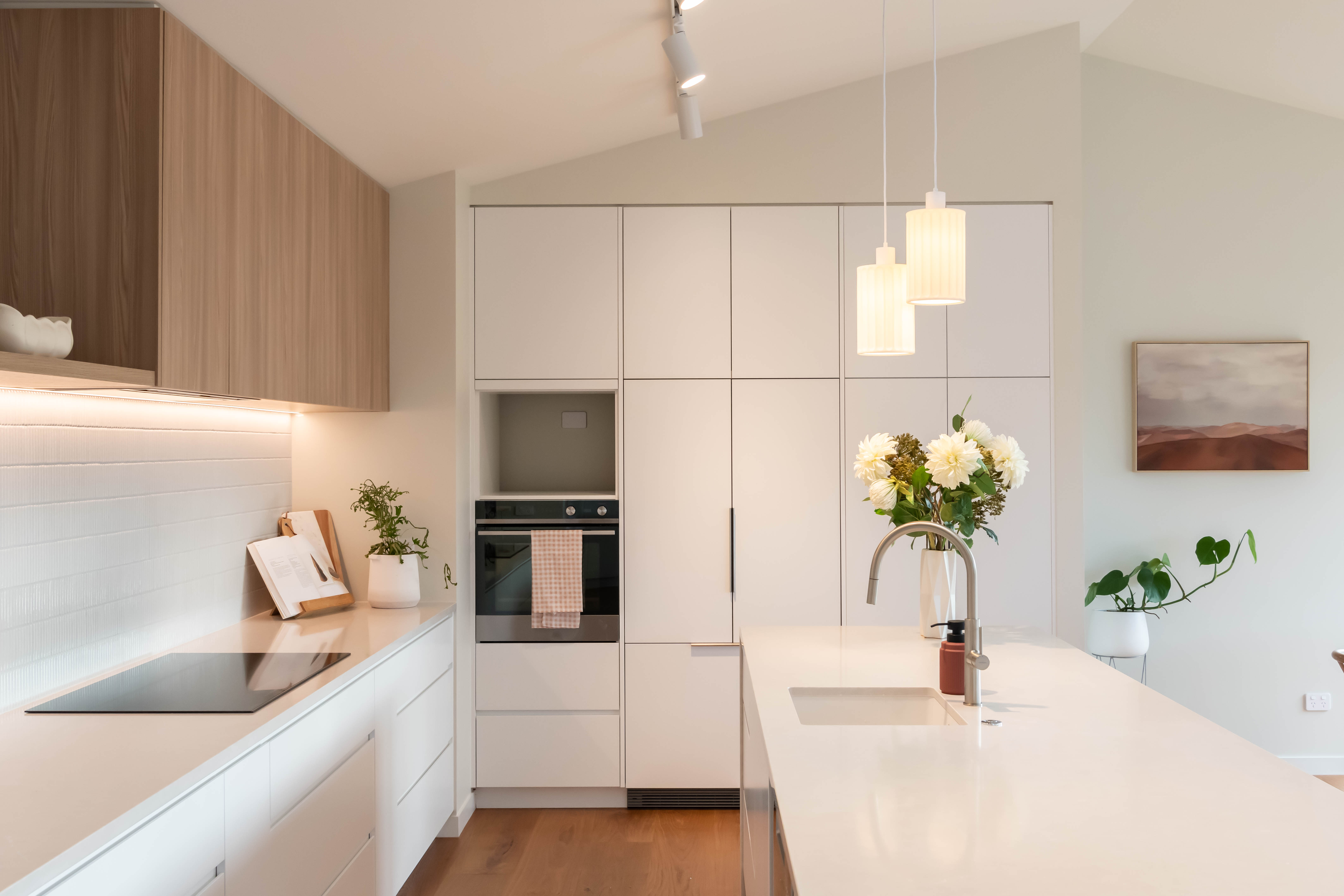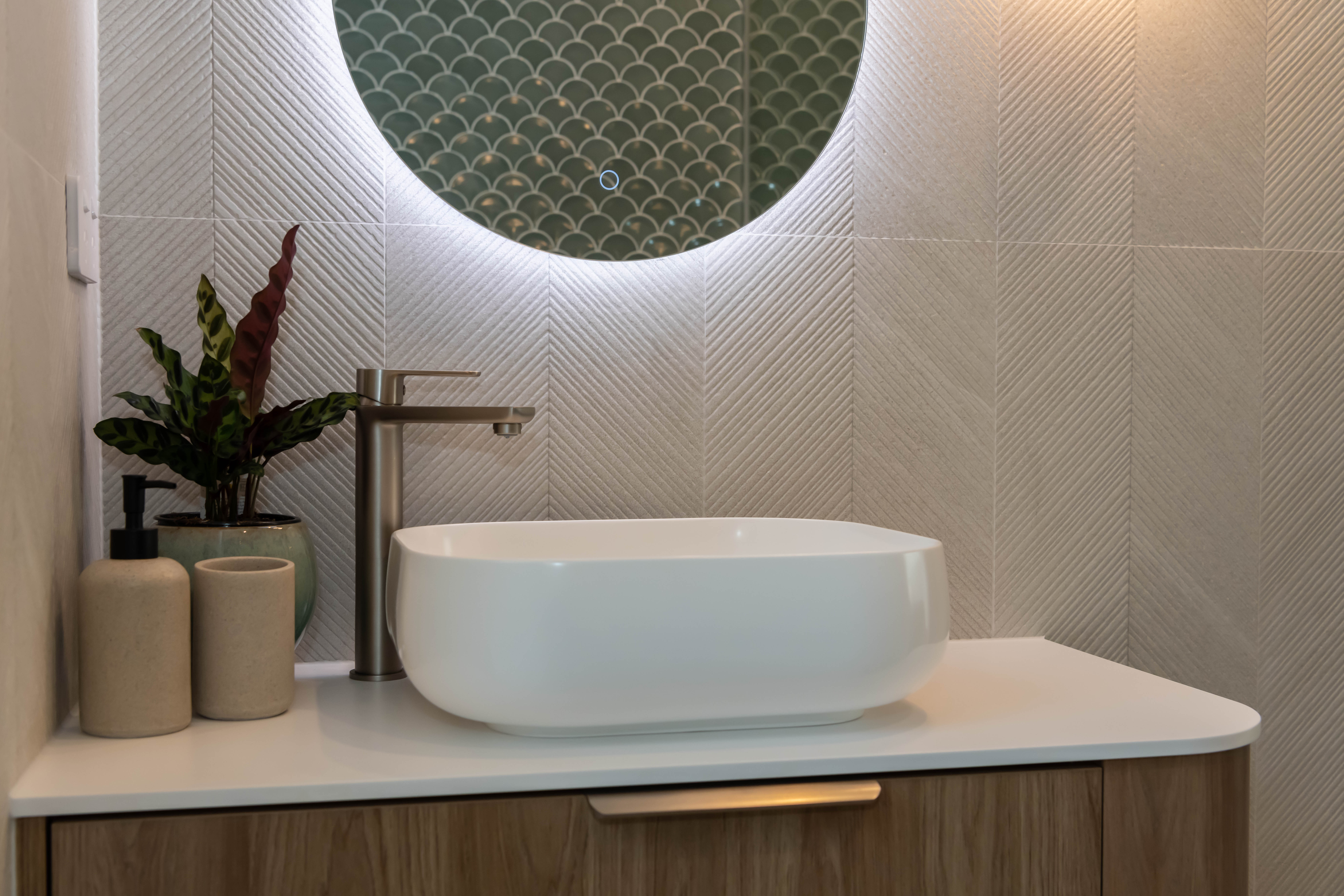 Read the blog to discover how the Huapai exterior can be customised to suit your needs and lifestyle.
Visit our new Huapai Showhome to experience the difference today. Located at 190 Matua Road, Huapai. Open daily from 12 pm-4 pm. Contact the Signature Homes West & North-West Auckland team for more information on 0800 020 600.
Get in touch