Modern twin gable beauty in Matakana
Posted on November 1, 2023 in Design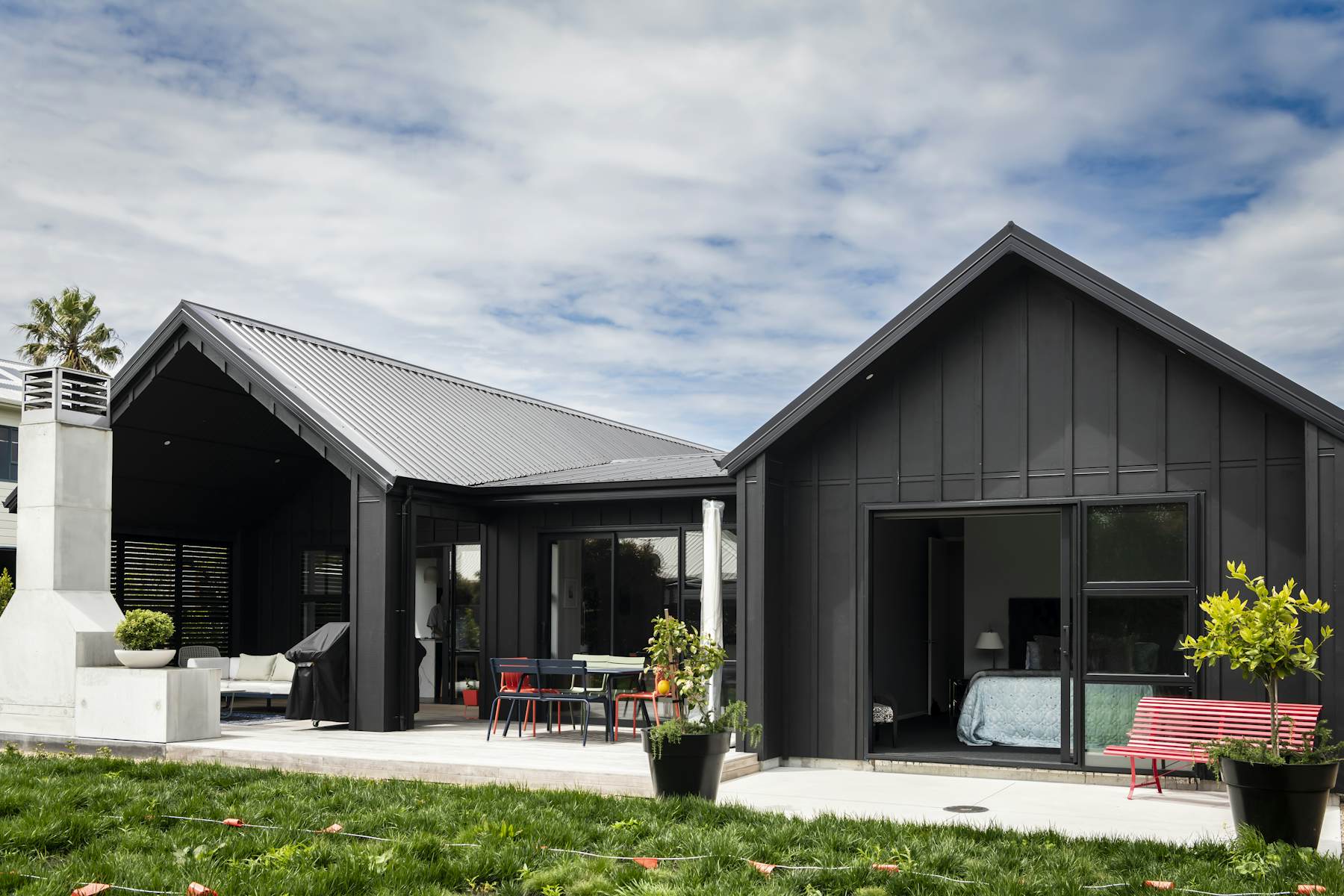 Clean lines and a striking yet dark colour palette come together to create the modern exterior of our Pakiri new build in Matakana
One of the most striking features of this new build is its dark exterior facade, which combines clean vertical lines and a rich, dark colour palette.
The use of an all black colour scheme not only creates a contemporary look but also makes a strong visual statement.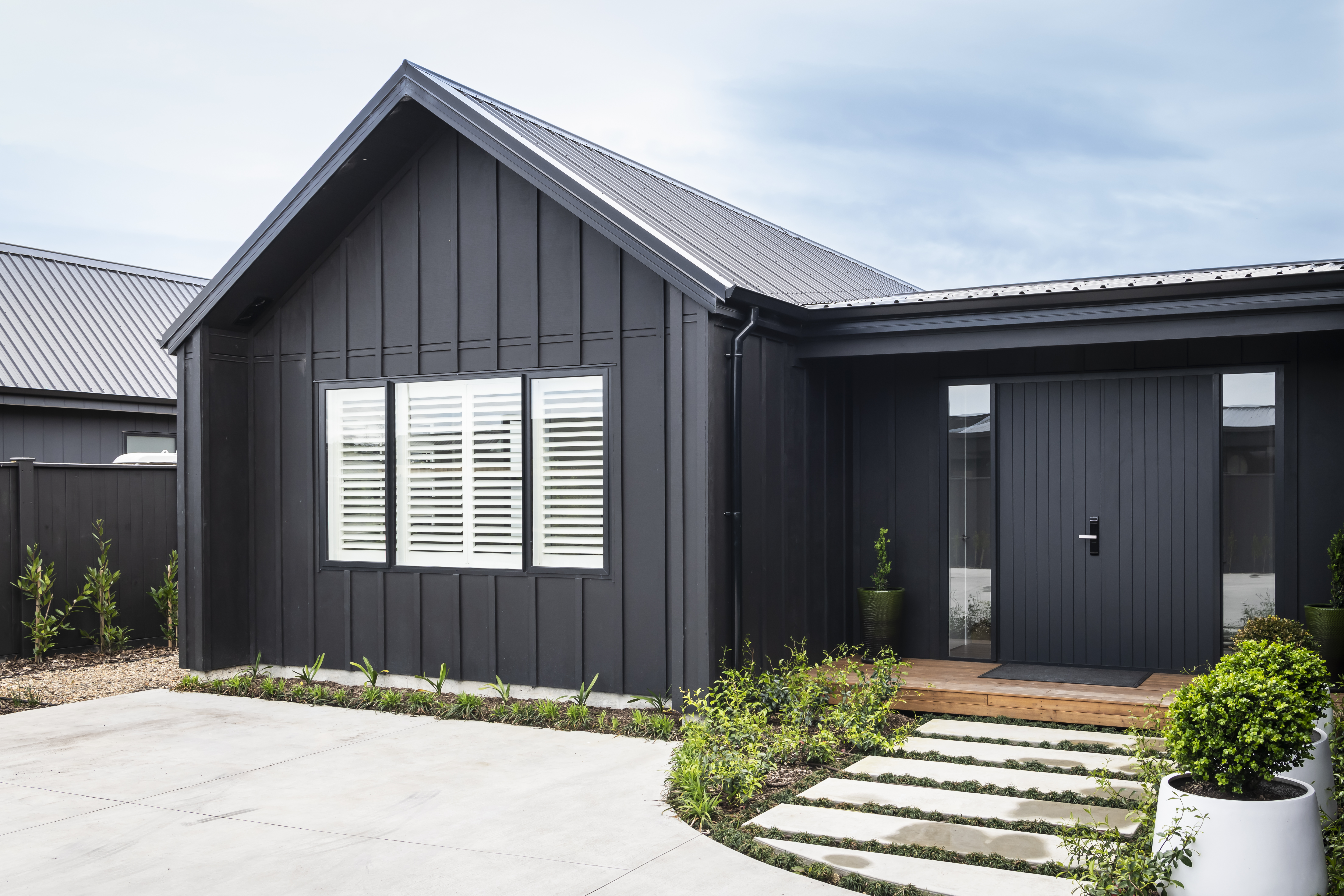 The dark colour scheme seamlessly integrates with urban living, offering a modern and sophisticated look.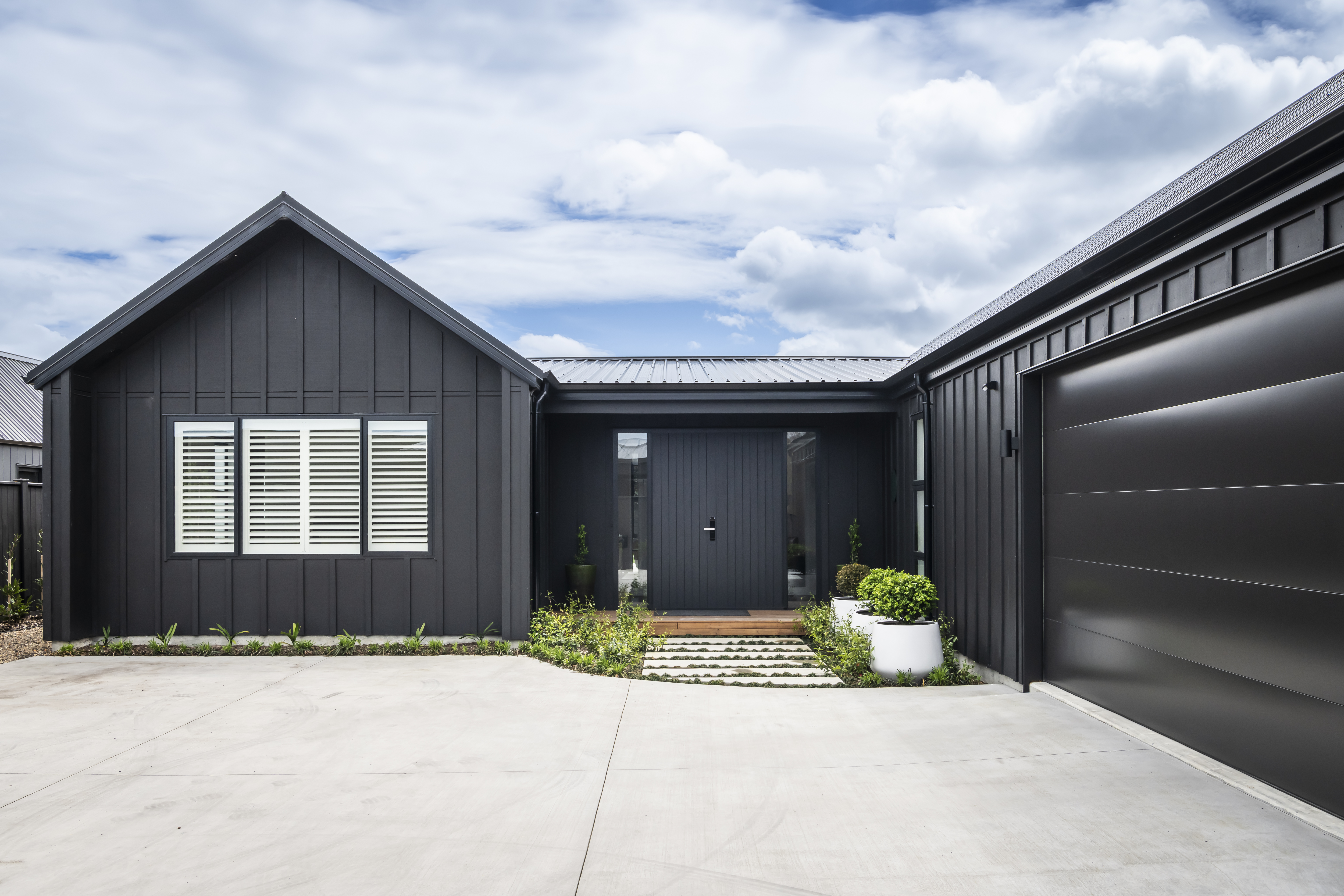 The straightforward yet powerful gables, covered in lightweight cladding, contribute to the high-end aesthetic of this design, completing the modern look. 
The outdoor fireplace is a statement piece, crafted in a concrete industrial look. The fireplace becomes the focal point in the outdoor living area, a space perfect for entertaining with friends and family.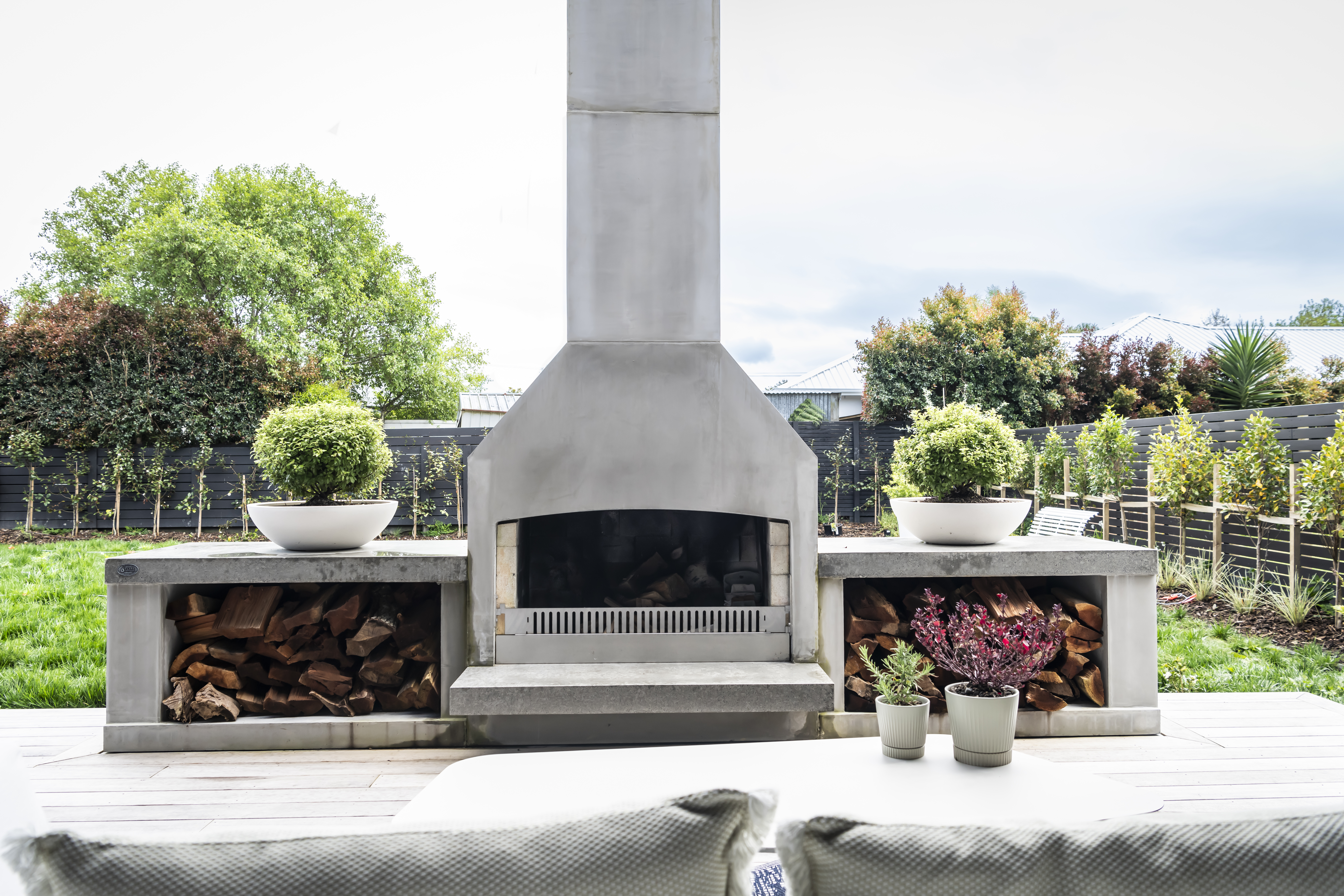 Discover our Pakiri new build here.
Get in touch